Tennessee Athletics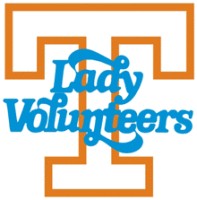 Knoxville, TN – No. 12/13-ranked Tennessee soared past Liberty, 100-60, as the No. 3 seed Lady Vols scored their highest point total in an NCAA Tournament game since 2006 when they defeated Army, 102-54.
Rennia Davis led UT (25-7) with 18 points and 11 rebounds, marking her ninth career double-double and tying her with Tamika Catchings for the fifth most double-doubles ever recorded by a UT freshman. Redshirt junior Cheridene Green also posted a double-double, the second of her career, with 15 points and 12 rebounds.
No. 14 seed Liberty (24-10), which hadn't surrendered 100 points in a game since the Lady Vols defeated them 102-58 in the 1998 NCAA First Round, was led in scoring by Lela Sellers and Ola Makurat, each with 13 points.
Tennessee began the game by winning the tip and finding Jaime Nared, who converted on a 10-foot jumper. UT forced five turnovers in the opening seven minutes but struggled to convert on the offensive end, trailing 7-6 at the 3:15 mark.
With 2:57 to play in the quarter, Cheridene Green set off an 11-0 run for Tennessee that put the Lady Vols up 17-7 before Makurat hit a three for Liberty. The Lady Vols ended the quarter up 20-10.
The Lady Flames came out firing in the second quarter, going 3-of-3 in the opening minutes with two of those shots coming from behind the arc. Tennessee was up 28-22 at the midway point of the second quarter, but a Sellers three and free throw cut it to 28-26 with 4:12 left in the half. With 1:55 to play, Green set off another run for Tennessee, and UT closed the half by outscoring Liberty 6-0 to take a 36-28 lead into the break.
Nared converted on a three-point play to start the second half, giving the Lady Vols a 39-28 lead, their largest of the game at that point. Tennessee went on to outscore Liberty 11-5 in the opening three minutes, leading 47-33 with seven minutes to play in the period. Tennessee forced seven turnovers and rode a sizzling .813 shooting percentage to a 74-48 lead by the end of the quarter.
Tennessee continued its high powered offense in the fourth quarter, shooting 78.6 percent from the field to pour in another 26 points and close out the game with a 100-60 victory over Liberty.
Another 25-Win Season
The victory over Liberty marked Tennessee's 25th win of the season, making this the 35th time the Lady Vols have had 25 or more wins in a season. It was the fourth time during the Holly Warlick era.
NCAA Records of Note
The win moves the Lady Vols to 57-0 all-time at home in NCAA Tournament games, including 23-0 in first round contests. UT is 30-1 all-time in first round games at all sites. Holly Warlick improved to 13-5 in tournament play, including 6-0 in the first round.
Sharp Shooting
Tennessee connected on 61.7 percent from the field on the day, the highest percentage UT has mustered all season and the best it has ever shot in any NCAA Tournament game (UT now has played 153 of them over 37 years). The previous best was .609 vs. Tennessee Tech on March 15th, 1987, in the second round.
Piling Up Points
The Lady Vols' 38-third quarter points tied for their second-most all-time in any quarter (behind 44 vs. Troy earlier this season), and their 64 second-half points tied for ninth all-time.
A Team Affair
The Lady Vols had seven players in double figures, and all 10 UT players scored at least two points. The last time Tennessee had seven players score 10+ points or more was against Troy earlier this season.
Nared Moves Up Free Throw Lists
Jaime Nared went 4-of-4 from the free throw line and now has 168 this season and 428 for her career. She moved past Tamika Catchings (165, 1997-98), Chamique Holdsclaw (16, 1997-98) and Candace Parker (166, 2006-07) into second-most in a season behind Parker (201, 2007-08). The stands sixth at UT for career free throws made.
Big Time Blockers
Mercedes Russell got her 100th career start and recorded her 194th block, tying Michelle Snow for the fifth-most blocks in Tennessee history.
Up Next for UT Women's Basketball
The Lady Vols advance to face No. 13/12-ranked Oregon State (24-7) in the second round on Sunday in Knoxville. The time has not been announced. Tennessee has a 4-0 series advantage on the Beavers, including 2-0 during the Holly Warlick era. UT beat OSU, 53-50, in Corvallis the last time these teams met on December 19th, 2015.