APSU Sports Information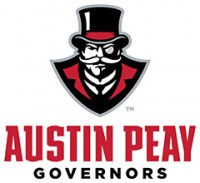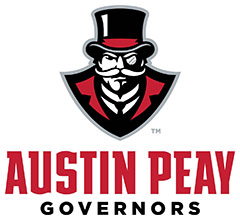 Fairfax, VA – An incredible 10 Austin Peay State University student-athletes have been named to the 2018 Arthur Ashe, Jr. Sports Scholar Teams, selected by Diverse: Issues in Higher Education magazine.
Twins Lidia and Claudia Yanes Garcia, of the women's tennis team, were joined by David Martinez (baseball), Jalen Marsalis (football), Benedict Louis (football), Renee Semaan (soccer), Pamela Penaloza (soccer), Nia Gibbs-Francis, (track and field), Logan Carger (volleyball) and Hezron Kiptoo (men's cross country) for the most Governors honored in the award's history.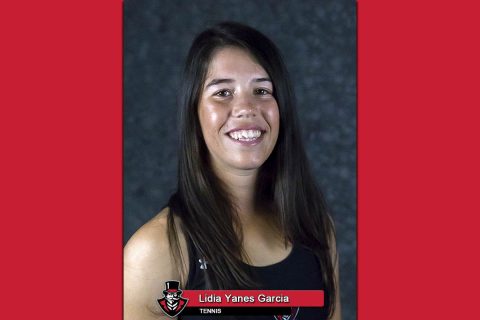 In addition, Lidia Yanes Garcia was one of 20 semifinalists for the Arthur Ashe Jr. Sports Scholar Award, accorded to the most decorated of the more than 1,000 outstanding minority student-athletes nominated by their respective colleges or universities.
The three-time OVC Player of the Year is the first Governor to reach the semifinalist/finalist stage since football's Iosua Siliva in 2014.
For Gibbs-Francis, it's her second consecutive year earning recognition, while all others are first-time honorees. Gibbs-Francis continues racking up spring awards after also garnering Perkins Freeman Academic Scholarship honors at the 2018 ESPEAYs, given to the rising junior with the highest grade-point average across the department.
Diverse: Issues in Higher Education sponsors the Arthur Ashe, Jr. Sports Scholar Awards to honor undergraduate students who have excelled in the classroom as well as on the athletic field. Inspired by tennis legend Arthur Ashe, Jr.'s commitment to education as well as his love for the game of tennis, U.S. colleges and universities are invited to participate in this annual awards program by nominating their outstanding sports scholars.
In addition to their athletic ability and academic performance, Arthur Ashe Jr. Sports Scholars demonstrate a commitment to community service and community activism.
To be recognized, students must have a cumulative grade-point average of 3.2 or higher through the fall of 2017, completed one full academic year at the nominating institution, be enrolled for the fall term of the academic year being nominated, be an active member of an intercollegiate athletic team during the 2017-18 year and have a record of campus or community service.