Tennessee Department of Commerce and Insurance

Nashville, TN – With graduation season in full swing, the Tennessee Department of Commerce and Insurance (TDCI) offers insurance and safety tips to new graduates who plan on buying a new car before departing for college or entering the workforce.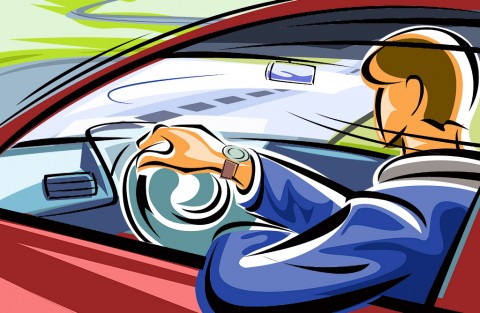 "Giving a teen driver the reins as he or she heads off to work or college can be an anxiety-evoking event for parents," says TDCI Commissioner Julie Mix McPeak.
"We hope these tips on car insurance and car buying will keep teen drivers safe and help lower parents' insurance costs," McPeak stated.
Car Insurance Tips
Set ground rules for your teen. These could include restricting the hours during which the teen can and cannot drive, the number of friends allowed in the car at one time, and the number of miles the teen is allowed to drive per day or week.
Educate your teen on how unsafe driving practices such as distracted driving can impact insurance costs. The National Association of Insurance Commissioners (NAIC) offers a free interactive presentation entitled "Insurance 101 for Teen Drivers" which aims to educate teen drivers on how bad driving decisions negatively impact auto insurance costs.
Discuss whether it is best to add a driver to your current auto insurance policy, or if purchasing an additional vehicle is more cost effective. If you don't want to purchase a car specifically for your teenager, be aware that adding another driver to your policy can be costly.
Consider revising coverage or deductibles. Be sure to review your current deductibles to determine whether you can afford to absorb a larger portion of your loss in the event of an accident. Also, consider lowering or eliminating physical damage coverages on older vehicles — unless a lienholder, such as a bank, requires it.
Regularly review your policy and update accordingly. When a teen graduates from high school or reaches age 18, it can affect your premium.
When Buying A Car
Before you buy:
Decide what you can afford. Don't forget to factor in insurance, parking, gas, and maintenance costs.
Narrow your search to the type of car that fits your needs.
Research the car's value.
Look into financing before choosing a car. Ask about financing terms, the number of months, down payment, interest rates, and finance charges.
Check your car dealer's license at verify.tn.gov. All Tennessee auto dealers must be licensed by the Motor Vehicle Commission. Licensed dealers are required to disclose that they are a dealer in all forms of advertising, including social media, by including either their business name or license number.
At the Sale Site:
Examine the car carefully. The Tennessee Motor Vehicle Commission offers this detailed guide on what to look for. You can also get a vehicle history report at vehiclehistory.gov.
Get the mileage in writing and ensure it matches the vehicle's odometer.
Review the contract carefully. Make sure all agreed upon repairs and warranties are written on the purchase contract before you sign. Never sign a blank, incomplete, or unclear contract or buyers guide.
If purchasing a used car, have an independent mechanic check the car. Do not buy a car if the dealer will not let you have it inspected. Many safety defects will not be identified during a standard inspection so you should also check for recalls.
Ensure you have copies of all paperwork. Don't leave without copies of everything you signed.
Print and save a copy of advertisement that you saw promoting the vehicle. Keep it with your important papers.
If the dealer is to complete the title work for you, be aware that you may be asked to sign a Limited Power of Attorney authorizing the dealership representative to sign your name to the title and registration documents. Read this form closely and get a copy before leaving.
If you feel you have been treated unfairly, and you have not been able to reach a satisfactory resolution with your car dealer, you may file a complaint with the Tennessee Motor Vehicle Commission. They are also available for questions online and at 615.741.2711.