City of Clarksville Independence Day Celebration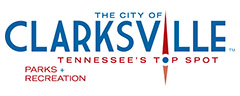 Clarksville, TN – The City of Clarksville commemorated the July 4th holiday with their 11th annual Independence Day Celebration at Liberty Park on Tuesday, July 3rd, 2018. Festivities began at 5:30pm with kids activities and music at the Liberty Park Amphitheater.
The free concert was part of Clarksville's Road to Riverfest concert series. The 101st Airborne Division Band kicked things off and then at 8:00pm, Carl Wockner took the stage playing his own style of acoustical folk/pop music.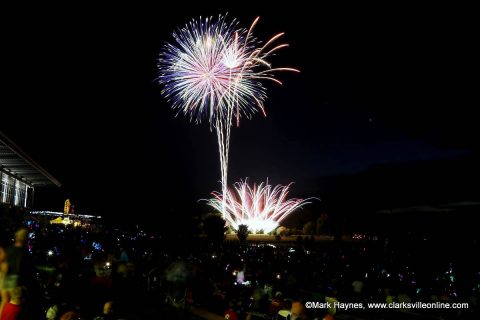 "Tonight is just fantastic. Great crowd, great weather and right now were listening to some wonderful music as we wait for the fireworks show," said Clarksville Mayor Kim McMillan. "What great time to be in Clarksville Tennessee."
Activities included a sack race, patriotic balloon pop, most patriotic person contest and a corn hole contest where the first 50 winners received a gift card.
There was plenty of food and beverages to be purchased. Some of the vendors included North Meets South, Rollin Ridge, La Casa Taqueria, D&B Concessions, So Yum and Off the Hook Concessions. Beer was also available for purchase. The hamburgers were really good.
"We have a lot of great activities as well as the free concert going on tonight," stated Robert Rayburn, Clarksville Parks and Recreation Event Planning Supervisor. "It's great to see so many people come out and have a good time."
Just before the fireworks show at 9:15pm, Mayor McMillan announced that the headliner for the 2018 Riverfest would be Sister Hazel.
It was one spectacular fireworks show and lasted about 15 minutes. Afterwards, the clapping and roar from those in attendance showed how much everyone loved the event.
Clarksville Parks and Recreation always puts on a great Independence Day Celebration and this year's was on exception. This event just keeps getting bigger and better each year.
Photo Gallery