Visit Clarksville

Clarksville, TN – Dunbar Cave State Park will intrigue nature lovers, history buffs, spelunkers and budding archeologists. This 144-acre park in Clarksville is situated around Dunbar Cave which has the distinction of being the 280th largest cave complex in the world, stretching 8.5 miles toward the center of the earth.
The entrance to Dunbar Cave was inhabited by local prehistoric peoples for thousands of years before settlers arrived.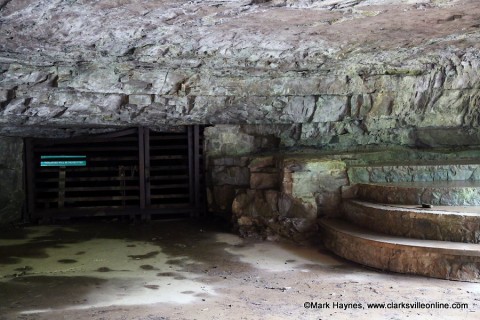 Archeological discoveries prove that Paleo Indians inhabited this area from 8,000-10,000 B.C. In 2005 a group of local experts, a geologist, an author, and historians discovered Native American Petroglyphs.
At one time more than 1,000 tribes occupied this area, drawn by its constant stream flow and natural air conditioning. Due to the tribes being converted to farming over time, the area became less populated.
By 1784 it had been claimed by Mr. Thomas Dunbar, who paid for the land but never got the deed. Around 1790 a land surveyor named Robert Nelsen realized this and claimed the land for his own. A legal battle ensued and in 1792, the Government awarded the land to Nelsen, although the cave retained Dunbar's name.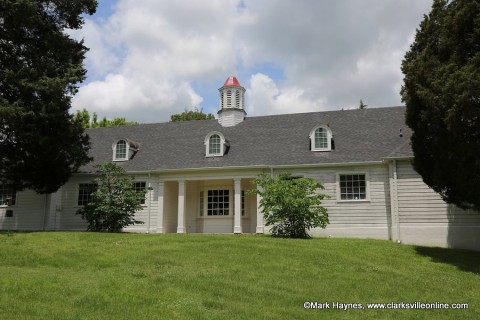 During wartime, the cave, like many others, was used to mine saltpeter and gunpowder.
The area is honeycombed with caves and sinkholes and rich in wildlife. Hiking, fishing, picnicking, birding, photography and guided cave tours (admission and reservations required) are activities frequently enjoyed by residents and visitors alike. The adjacent city-owned Swan Lake golf course is also open to the public.
Reminisce, and imagine the early 1930s when the area included a resort and hosting dances, fairs, and big-time concerts. With a year-round temperature of 58 degrees, it's easy to see why the cave was a favorite to be during summer months. Improvements during this time included enlarging the hotel and adding recreational facilities, including a concrete swimming pool, bath house and tennis courts.
Dunbar Cave was purchased by country music legend Roy Acuff in April 1948 and became the premier place to dance and enjoy big band entertainment shows and other musical festivities, including rising country music stars of the time. Acuff also added the 18-hole golf course adjacent to the man made Swan Lake. The front of the cave entrance has three arches made of concrete adjoining the limestone bedrock.
The cave's popularity declined over time with in-home air conditioning becoming standard, and when the hotel burned in 1950, it was not rebuilt. The pool was closed in 1963. After changing ownership several times, the State of Tennessee purchased Dunbar Cave in 1973 to become a state natural area.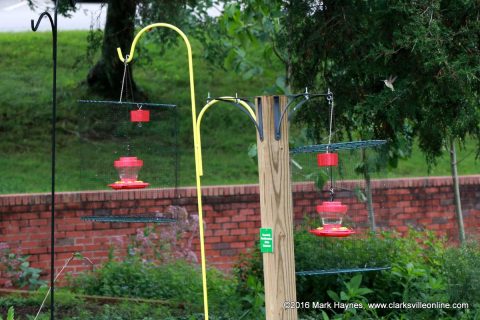 Today, visitors enjoy events like a First Day Hike (January 1st), Hummingbird and Butterfly Festival (held this year on August 18th), Candlelight Yoga, a Spring Fling, guided cave tours, and more.
Located approximately one hour northwest of Nashville, near Exit 8 off of I-24, the Dunbar Cave State Park Visitor Center is open daily, except for some holidays, from 8:00am-4:30pm. More information is available at TNStateParks@tn.gov