APSU Sports Information

Clarksville, TN – Austin Peay State University (APSU) women's cross country travels to Huntsville, Alabama Saturday for the Alabama-Huntsville Chargers Open. The Governors are scheduled to race at roughly 9:45am, Saturday.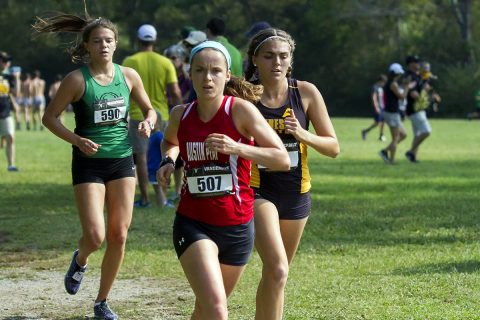 The Governors will face 11 other schools in the race held at the Sharon Johnston Park.
Head coach Doug Molnar saw some positives from last week, but knows his team has room for improvement.
"We were in good positions, but didn't get at [those positions] as comfortably as we needed to and it took a toll on us," Molnar said. "And with a young team, it showed [last Saturday]."
Senior Caroline Kiplagat continues her senior campaign in Huntsville as she aims to finish in the top 20. Maisey Lay and freshman Molly Howard will look to try to finish in the top 25 again this season.
Freshmen Sarah Martin and Mikaela Smith look to break the 21-minute barrier as they compete in the second meet of their collegiate careers.
The sophomore trio of Jada Hale, Alura Endres, and Sophia Wilson set out to break the 22-minute barrier, while Madison Morstad, Sarah Woodward, Keelah Shell, and Larin Harr are eager to join the pack as the Govs enter Huntsville this Saturday.