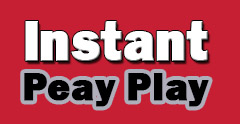 Clarksville, TN – With the Ohio Valley Conference postseason tournament right around the corner, Austin Peay State University's (APSU) soccer team must find a way to end its Dr. Jekyll and Mr. Hyde season, as the Govs struggles away from Morgan Brothers Field continue.
With its 1-0 loss at Morehead State on October 7th, the Govs saw their road record fall to 2-5 overall this season — with their last win away from home coming back on September 7th at Mercer in a 1-0 final — while they are unbeaten at home having posted a 6-0-1 record this season.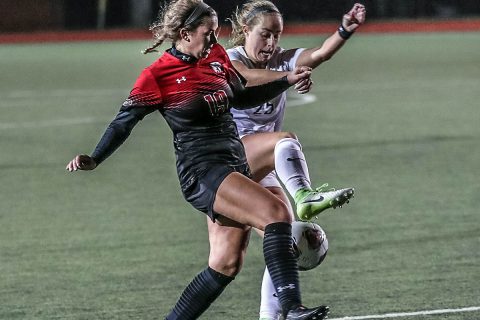 Since that last win on the road, the Govs are 0-3 away from Morgan Brothers Field having been shutout in all those matches, 1-0.
The first thing that jumps out in the road struggles is the Govs offense scuffles to not only get shots, but when they do get a shot off find a way to get it into the back of the opponent's net.
Austin Peay averages more than four-and-a-half more shots at home versus on the road (16.6 to 11.9), but its their success, or lack of it, with shots on goal that is the biggest problem.
While the overall total for shots on goal are close home versus away (44-39 overall home vs. road) the Govs only manage to connect on only 10.3 percent of their shots on goal away from home (4-for-39) while being successful on 36.4 percent of their shots on goal at home (14-of-44).
Defensively, the Govs have also struggled on the road with the team giving up almost double the shots on goal away from home 5.6 to 3.3 per match, while APSU keepers are only making saves on 74 percent of shots taken by opponents on the road – giving up 10 goals — compared to 88 percent at home, with only three goals given up this season.
Bottom line, with only three matches left in the Govs regular season – including one of those coming against league leader UT Martin – the Govs may have to win, or at least come up with a tie, to earn enough points to stay ahead of Morehead State, who currently sit in ninth place in the conference and just outside of making the postseason tournament field.