Clarksville Police Department

Clarksville, TN – Clarksville Police say an 89 year old woman, driving a 2008 Kia Sorrento was traveling south on Providence Boulevard when an unidentified driver in a pickup pulled out of Two Rivers Mall to go northbound on Providence Boulevard.
The pickup driver did not yield to the oncoming Kia and a collision occurred between the two vehicles. The driver of the pickup fled the scene before officers arrived.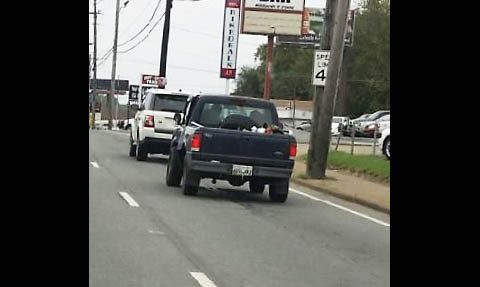 A witness was able to get a picture of the pickup as it was leaving the scene. Officers canvassed the area, but could not find the vehicle and the TN tag did not come back as being registered to the pickup.
The 89 year old woman was transported to the hospital with non-life threatening injuries.
There will be extensive damage to the driver side door of the pickup.
If the vehicle is spotted, call 911. Anyone with information can contact Officer Carman, 931.648.0656, ext. 5129, TIPSLINE 931.645.8477, or go online and submit a tip anonymously at P3tips.com/591