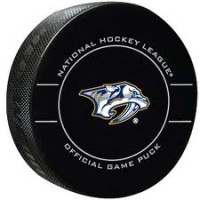 Nashville, TN – The Nashville Predators dropped their second game in a row at home to the Florida Panthers tonight, 4-2.
The Predators had fought back from a three goal deficit to draw to within a goal, but Jared McCann closed the door with his tip-in at 11:38 of the final frame.
Aaron Ekblad started the scoring at 4:05 of the first period, burying the one timer on the power play to beat Juuse Saros in goal for the 1-0 lead. Ekblad has now scored the most goals by a defenseman in Panthers history.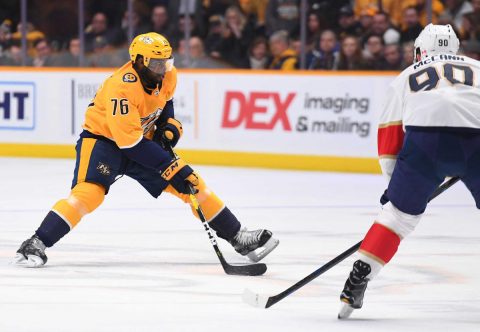 Frank Vatrano then took an Ekblad feed and fired a wrist shot past Saros to give the Panthers a 2-0 lead at 13:16 of the first.
Vincent Trocheck picked up the puck on the Nashville turnover at 2:59 of the second period and buried the backhander on the breakaway and suddenly the Predators were down, 3-0.
The Predators have been in this situation before, and you can never say die when Nashville is on the ice with their backs against the wall.
Nick Bonino threaded the defense and jammed the puck home at 2:45 of the final frame and the score was 3-1.
Austin Watson got on the scoreboard at 3:23 of the third, redirecting a Nick Bonino shot through the legs of James Reimer in goal for the Panthers, and now the Predators were just a goal shy of tying the game, 3-2.
As Nashville continued to put pressure on the Panthers, missing several opportunities on net, they just couldn't get the puck past Reimer. Then at the 11:38 mark of the final period, McCann put the Predators out of their misery for the final score of 4-2.
Nashville put 39 shots on goal tonight, so shooting the puck has not been the problem for Nashville. The Predators were playing without Ryan Johansen who is serving a two game suspension handed down from the league for a hit during the Winnipeg game on Thursday.
The Predators are also without Kyle Turris who is recovering from injuries.
Nashville will play a Monday matinee game in Colorado at 1:00pm.