City of Clarksville
Clarksville, TN – Legends Bank, the Jimmy Terry Monument Committee and the City of Clarksville invite the community to join in the dedication of the Jimmy Terry Monument at McGregor Park.
The ceremony will be at noon Friday, February 15th at the park, 640 North Riverside Drive, Clarksville Tennessee.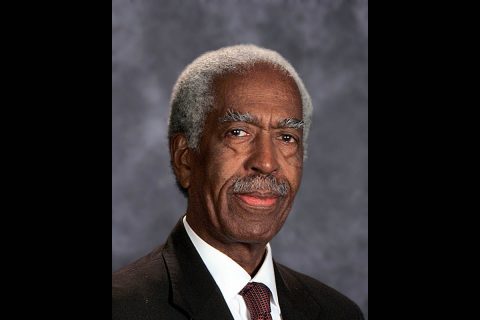 "We are proud to be a part of this effort to honor Pastor Terry, who meant so much to so many people in Clarksville," Clarksville Mayor Joe Pitts said. "Black History Month was always very important to Jimmy, so I'm glad we will be able to dedicate his monument right in the middle of this month-long celebration."
The Rev. Terry was a skillful preacher and founder of Tabernacle Christian School who touched an immeasurable number of lives through his ministry and his community leadership. He was well-known for his annual campaigns to keep Christ in Christmas and Easter and for his saying, "Clarksville is a great place to live."
After his death last year, the Jimmy Terry Monument Committee formed. Legends Bank, where the Rev. Terry was a founding board member, entered an agreement with the City and the committee to "memorialize, honor and preserve the memory of Pastor Jimmy Terry for future generations."
Legends Bank funded the project, and the City contracted with B.R. Miller & Company Inc. to construct and install the 6-foot monument with limestone signage panels designed by BLF Marketing.
The City provided the project management and landscaping of the site and the Clarksville Parks and Recreation Department will take care of the ongoing maintenance of the monument.