Clarksville Police Department (CPD)

Clarksville, TN – Emergency responders were tied up for hours responding to Carjacking which eventually turned out to be a fabricated story. Clarksville Police says that on February 7th, 2019 around 10:10am, the 911 center received multiple calls about a wrecked out Dodge Ram on McAdoo Creek Road which hit a tree, but no one was in the vehicle.
A short time later Brittany Lee called in to 911 saying she was injured, victim of a carjacking, the suspect crashed the pickup into a tree and fled the scene on foot.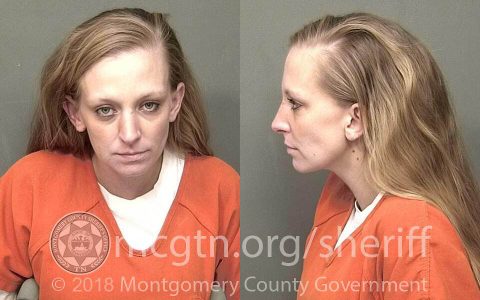 As the story unfolded officers were given a detailed description of a suspect, location off of the 1700 block of Madison Street where the carjacking took place, how the carjacker jumped into the passenger side of the pickup at a stop sign, displayed a handgun, told her to get in the back seat and assumed the driver position, crashed into a tree, fled, and left the victim unconscious in the truck.
After law enforcement was made aware of carjacking, at least 15 officers, EMS, and Fire Department became involved in the response, as well as Tennessee Highway Patrol mobilizing a helicopter to try and locate the suspect.
Also, East Montgomery Elementary School was locked down for safety concerns.
As the investigation progressed, it was determined a carjacking never took place, there was no suspect, Brittany Lee had crashed into a tree, and made up the story to cover up driving too fast and possibly being under the influence of drugs. Emergency responders were tied up for over two hours chasing this contrived event.
After the crash Brittany Lee sustained injuries which delayed her being booked into jail. She was taken in custody, March 29th, 2019. When she was arrested, there was methamphetamine found on her person. She was booked and charged with False Report and Methamphetamine Violation. Her bond is set at $5,500.