Montgomery County Sheriff's Office (MCSO)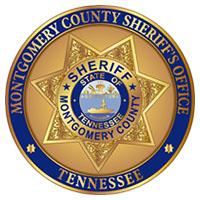 Clarksville, TN – The public is invited to an upcoming free family-friendly motorcycle event in Clarksville.
Coppers & Choppers, hosted by the Clarksville-Montgomery County Traffic Safety Task Force, will be held Saturday, May 11th from 10:00am to 3:00pm and is open to motorcycles of all types.
The event will kick off at Governor's Square Mall (2801 Wilma Rudolph Boulevard) and move over to the Clarksville Regional Airport (200A Outlaw Field Road).
This free event features a motorcycle fun ride, motorcycle show, demonstrations, food trucks, music, and much more.
Those who wish to participate in the free motorcycle ride can register on the day of the event at 10:00am at Governor's Square Mall in the former Sears parking lot.
At 10:30am riders will receive a safety brief before heading to the Clarksville Regional Airport, where registration for the free motorcycle show will be held until 11:30am.
Judging for the motorcycle show begins at noon with winners announced at 1:30pm. Registration to compete in the motorcycle show is free. Trophies provided by Appleton Harley-Davidson.
In addition to the show, guests can check out an interactive DUI simulator and a motorcycle riding skills demonstration.
For more information about the event, contact Lisa McClain at