Clarksville, TN – Clarksville Police are looking to identify a man that stole a vehicle which was left running unattended at a business at 990 Alfred Thun Road on Tuesday, June 4th, 2019 around 11:55pm.
The man went inside to purchase cigarettes and left his vehicle running and unlocked. When he was returning to his car, he saw it being driven away by an unknown person.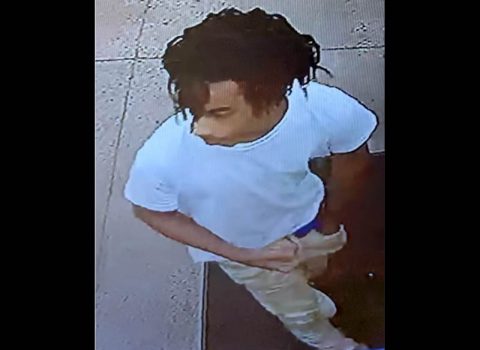 In the video, you can see the suspect looks like he is trying to approach a customer and sell something. But, turns around returns to a vehicle at the gas pumps.
He then heads to the Mazda at the corner of the screen and drives off with the car he was originally in leaving right behind him.
The vehicle was a 2018 Mazda 3, Gray, TN tag 7N30B9.
The Mazda was recovered in Memphis Tennessee and did not appear damaged. The keys were not in the vehicle and unoccupied when recovered.
If anyone can identify the man or had information, please call Detective Bartel, 931.648.0656, ext. 5144, Tipsline, 931.645.8477, or go online and submit a tip anonymously at P3tips.com/591