Plano, TX – Two Clarksville JCPenney salon stylists located in Governor's Square Mall were recently awarded the Company's highest distinction for salon performance and for their commitment to serving customers and driving results in 2018.
The JCPenney Champions Award recognizes the top 10 percent of JCPenney salon professionals who earned the most business through hair, skin or nail services.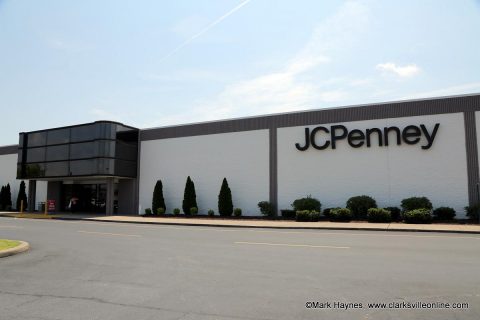 With over 750 salons and 10,000 stylists nationwide, the local recipients listed below are among a select few presented with the Champions Award last month in recognition of this outstanding achievement.
"We are proud to celebrate the sheer talent, dedication and passion of the 2018 Salon Champions winners who have a proven track record of providing customers in Clarksville with exceptional service," said Rachel Jud, vice president of Salon for JCPenney.
"Salon customers typically visit a JCPenney store eight times a year and spend twice as much as the average customer – in part because of the incredible service they receive from our award-winning stylists", stated Jud.
Jud continued, "These stylists provide memorable salon experiences, which keep customers coming back through our doors, and the entire JCPenney salon team looks forward to another successful year in Clarksville."
The following local JCPenney salon stylists received a 2018 Champions Award
Carol Mills – JCPenney in Governor's Square Mall, Clarksville, TN
Ryan Louck – JCPenney in Governor's Square Mall, Clarksville, TN
Jennifer Harper – JCPenney in Governor's Square Mall, Clarksville, TN
JCPenney boasts one of the largest, full-service salon businesses in the country, serving nearly three million loyal clients and providing over 10 million services annually. JCPenney salons offer a variety of professional hair and beauty services, as well as products from leading salon brands, such as Matrix, Redken and Paul Mitchell.
To book an appointment with a JCPenney stylist or view salon services, customers can visit www.JCPenney.com or call their local store.
About JCPenney
J. C. Penney Company, Inc. (NYSE: JCP), one of the nation's largest apparel and home retailers, combines an expansive footprint of over 860 stores across the United States and Puerto Rico with a powerful e-commerce site, jcp.com, to deliver style and value for all hard-working American families.
At every touchpoint, customers will discover stylish merchandise at incredible value from an extensive portfolio of private, exclusive and national brands. Reinforcing this shopping experience is the customer service and warrior spirit of approximately 95,000 associates across the globe, all driving toward the Company's mission to help customers find what they love for less time, money and effort.
For additional information, please visit www.jcp.com