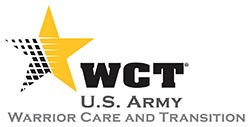 Arlington, VA – During the month of the military child in April, the resiliency of children is highlighted They often change communities and schools and changes in circumstances can alter expectations and the family dynamic. U.S. Army Sgt. 1st Class Manuel Marrero and his wife Silvana have four children ages 15 to 17.
However, extenuating circumstances would find the Marrero's taking in their four nieces and nephews ages 7 to 14; all while they were both serving in the Army. "You must have patience and flexibility," Marrero says. It is advice he offers to any military family.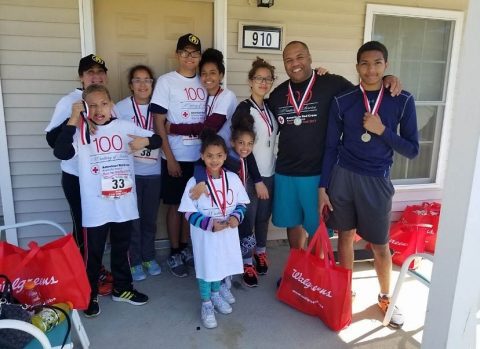 The Marrero's learned the art of teamwork over their eight moves and extended absences which they say have made their family stronger emotionally and mentally. The Marrero children have also handled their military life well while both parents were on active duty.
"[The children] handled it a lot better than I would have if I was a child in a military family. They adapt to the surroundings and make friends quickly," said Manuel Marrero.
The Marrero's 17 year old daughter, McKaila, likes life as a military child because she has gotten to live in different places and experience new things, new friends and see different cultures. Although things are not always new and fun, like having to change schools and adjust to new curriculums that varies by state, McKaila says her family's situation works because they have always been used to their parents working.
"We are all old enough to understand that they don't have an everyday white or blue collar job and we knew they may have to be away sometimes. That was ingrained in us since we were little kids," McKaila explained. "We try our best to understand the situation and work with our mom as much as we can. We work through a situation rather than disregarding it." One difficult situation the family has to work through is adjusting to their father's new normal after he suffered a traumatic brain injury while deployed.
Marrero says his injury got worse over the years thus sending him to the Fort Campbell, Kentucky Warrior Transition Unit. While the WTU has been a blessing for him, being away from his family has also been challenging.
"My deployment was my first time being away from [the children] for an extended period of time. It was tough, but they were young, so they didn't recognize that I was gone," Marrero said. "Right now, it is harder being at the WTU because they are older, currently in high school, involved in sports and living in Florida. The WTU has assisted me greatly in keeping me in touch with them. If I had to go suddenly because of family issues, they have no problems processing my leave," Manuel said.
Marrero calls, FaceTime and visits his family when he can, but he wishes he were able to be there to help and spend time with his teenagers. His 16 year old son, Manuel II, misses his father, but he understands why he is not there, just as he has during other times in his life.
"I'm not stressed that my dad is gone because at the end of the day I know he's coming back to us. He's never let us down before, and I know he will never let us down because he's a great father. Also, he's not far away, it's only a twelve hour drive," Manuel II said.
Despite the challenges of the distance, Marrero knows that his time at the WTU is a golden opportunity to be a better husband and father.
"[You must] have patience. Do not try and rush; focus on yourself, so you can" Marrero recognizes focusing on the family is not something a Soldier in Transition can do alone.
"The Fort Campbell WTU has made my transition go as smoothly as they can. They refocused me to take care of myself and get back in the best physical and mental shape possible so I can transition into civilian life and focus on my family."