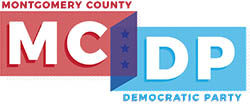 Clarksville, TN – The Montgomery County Democratic Party is being transformed to drive the local organization in to the 2020 Election. The Bi-annual "Lead 2020" convention was recently held to elect the officers that will drive the local organization for the next two years.
Among the leadership elected, Kennedy Voxe, the new chairwoman, feels confident that the party can engage the community in new ways:
"Our main goal is to spread the word that it is ok to be a Democrat in the State of Tennessee and to gather these forward-thinking people together under one roof."
On a local level, Ms. Voxe asserts that educating the public about issues that affect our citizens everyday lives is the key common denominator that will lead the local Democrats to success in 2020. She, and her Communications Chair, Beth Tanner, are updating the website to make it easier for people to get involved, donate, and hear from voices in their community about the issues that are unique to Montgomery County.
"We have a section in this new website called "Letters", that we hope can become a source for people to hear from local thought leaders and attract everyday people to be more engaged and share their own point-of-view."
The MCDP is also in the process of organizing community events for this summer. The first one will be on July 16th will be an outdoor showing of the new documentary "Knock Down the House" about four everyday women that decide to challenge national incumbents and run for office in 2018.
For more details about this event or how to get involved, you can go to their Facebook page, mctndp.org, or attend an MCDP meeting on the 4th Tuesday of every month.