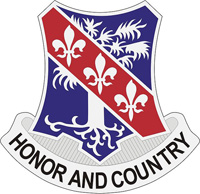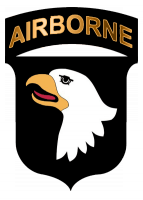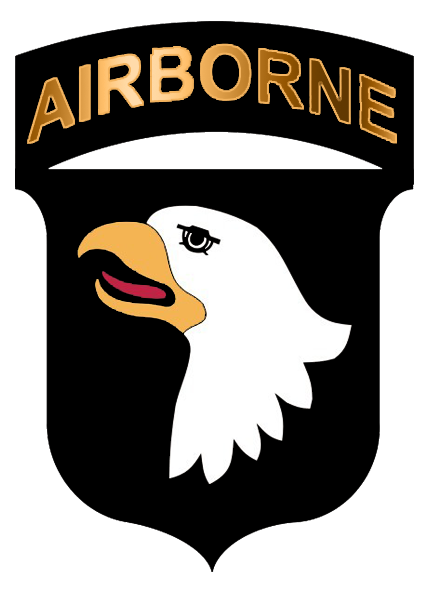 Baghdad, Iraq – On June 30th, 2019, Maj. Dana Lafarier ended his tour of duty in Iraq serving as the 1st Brigade Combat Team, 101st Airborne Division fire support officer.
Lafarier ended his tour in Iraq at six months in support of Operation Inherent Resolve. He served with the brigade stationed at Fort Campbell, Kentucky for two years.
"Dana is one of the most hardest working officers I have ever met", said U.S. Army Col. Derek Thomson, deputy commander of Task Force Iraq and 1st Brigade Combat Team, 101st Airborne Division commander.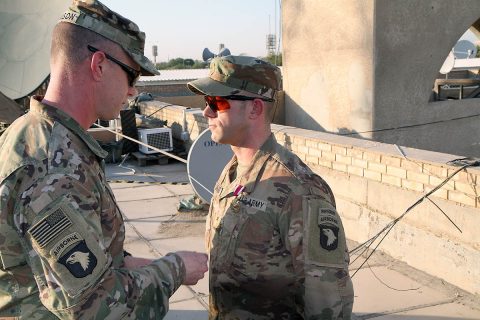 Lafarier hails from Rindge, New Hampshire and says that he learned his work ethic, ability to build relationships and sense of humor from the man who has inspired him the most; his father.
"I used to travel with my father growing up as he would make sales and notice how he would interact with people. I realized that building relationships with people is very important and that you can learn from anyone", says Lafarier.
It was common for Lafarier to lift the morale and mood within a room or be seen smiling and talking to Soldiers. He truly loves being around people and is always interested in their overall well-being.
"Maj. Lafarier is the first field grade officer I have had the opportunity to work with and he truly cared about me personally and professionally", said U.S. Army Capt. Mary Keller, assistant brigade fire support officer.
Lafarier was in charge of a Fires and Effects Coordination Cell, or FECC, within Task Force Iraq's Joint Operation Center. He worked with service members from 80 nations making up the Coalition within the Combined Joint Task Force-Operation Inherent Resolve in its mission to defeat ISIS.
"As a leader in the FECC he was very knowledgeable, friendly and always willing to take the advice that I gave him. Most importantly to his character, he valued being a friend just as much as he did being a leader", said U.S. Army CW3 Roger McLauchlan.
Lafarier is a professional and very caring member of the organization. He will be take his outstanding character, work ethic and passion for people to his next duty assignment in Norfolk, Virginia.