Lab Four Supports In More Ways Than One

Clarksville, TN – On Tuesday, July 9th, 2019, Lab Four will participate in the Tiny Town Goodwill Store's Job Fair to inform job seekers of the current IT trends as well as discuss how its organization assists in attaining IT certification and tech-jobs at little or no cost. Lab Four's goal is to create a local pipeline of highly skilled workers that will be competitive in the 21st century job market.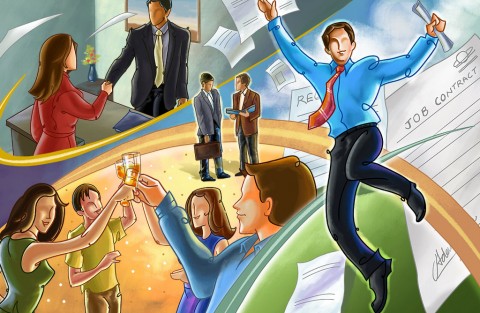 "We believe that communities must be a part of the solution to challenges they face. Therefore, we employ a community-based approach to workforce development. We rely on collaborative relationships with community-based organizations and businesses committed to improving economic livelihood and prosperity within the community they serve."
Lab Four is pleased to invite all job seekers, IT employers, and community supporters to come out and meet the Lab Four team on Tuesday, July 9th from 10:00am to 1:00pm at 2001 Needmore Road, Clarksville, TN 37042. If additional information is needed, feel free to contact Shavonde Chase by phone or email.
About Lab Four
Formed with the motivation to help our community and its people who needed to upgrade their skill sets with changing economy and new age job opportunities, Lab Four Professional Development Center has been a trusted partner in IT Training and Career Development and boasts of a successful track record of bridging the skill-gap between employer's demand and job market candidates, training people on cutting-edge computer courses, and unleashing their true potential since 1998.
Headquartered at Memphis, Lab Four now has a second campus in Nashville, and started on its giant leap to expand globally.
For more information visit www.labfour.com or email