Clarksville, TN – Clarksville Police Special Operations' Agents took homicide suspect Adriam Hodge, age 22, in custody around 3:55pm Friday, July 5th, 2019 in the area of Ernest Shelton Drive and Lincoln Drive without incident.
He is being booked into the Montgomery County Jail and charged with Criminal Homicide for the shooting death of 23 year old, Kendrick Grayer. Grayer was shot multiple times at the basketball court on Eight Street on July 4th.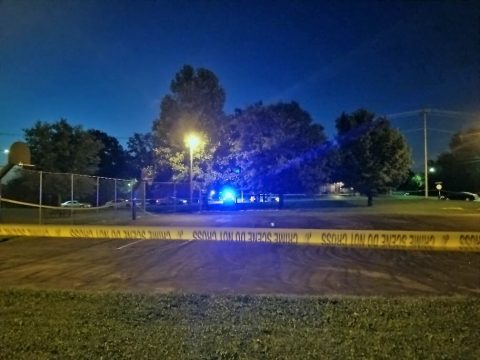 The investigation uncovered there was a physical confrontation between Kendrick Grayer and an unnamed male when Adriam Hodge presented a handgun and shot Grayer multiple times causing his death.
Adriam Hodge has a lengthy criminal history.
There is not a current booking photo available at the time of this release.
The investigation is ongoing and anyone with information can contact Detective Bing, 931.648.0656, ext 5133, Tipsline 931.645.8477, or go online and submit a tip anonymously at P3tips.com/591