Clarksville, TN – The second week of fall classes also brings several top-notch events to Austin Peay State University (APSU) including the second home football game of the season, the launch of Science on Tap at Strawberry Alley Ale Works and an innovative partnership between APSU and Google at this weekend's Riverfest.
APSU Football hosts Central Arkansas 2:00pm Saturday
The Austin Peay State University Governors kicked off the Mark Hudspeth coaching era with a dominating win last Thursday over North Carolina Central, 41-10, and they hope to follow up with a similar performance against Central Arkansas at 2:00pm Saturday, September 7th, at Fortera Stadium.
To follow news leading up to the game, visit www.letsgopeay.com.
Science on Tap launches monthly series
Austin Peay State University's J. Allyn Smith – an astrophysicist who teaches in the Department of Physics, Engineering and Astronomy – will discuss black holes at 5:00pm Tuesday, September 3rd, at Austin Peay's first "Science on Tap," a monthly lecture series that unites two great things: science and local brews.
The series is hosted by APSU's College of STEM on the first Tuesday of every month at Strawberry Alley Ale Works.
Click here for more about Science on Tap.
APSU partners with Google at Riverfest, InnovaTN Games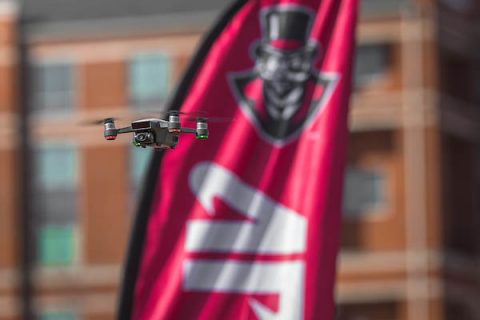 On September 7th, Austin Peay State University, the City of Clarksville and Google will team up at Clarksville's annual Riverfest Celebration to host a preview of the InnovaTN Games, a hands-on engineering competition designed to get young people excited about STEM (science, technology, engineering and math).
Google experts and Austin Peay GIS Center staff will lead free tech demos and drone assembly workshops beginning at 1:00pm. Interested elementary to college students should register in advance at www.innovatn.org, then look for a clearly marked Google/APSU tent at the riverwalk to attend the hands-on events.
Participants will walk away with the drone they built – which they can use to practice for the competitions featured at the InnovaTN Games, debuting in April 2020. Hosted on APSU's campus, the InnovaTN Games will include, among other attractions, racing drones through obstacle courses.
Click here for more about the partnership and the InnovaTN Games.
The New Gallery presents Susan Bryant's humanature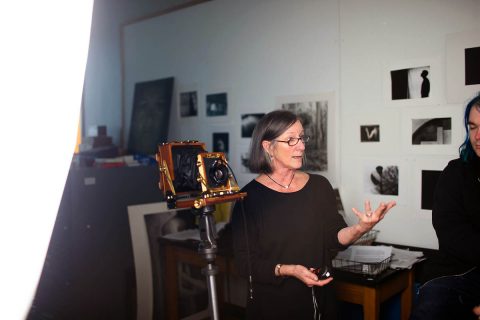 The New Gallery, with support from the APSU Center of Excellence for the Creative Arts and the APSU Department of Art + Design, opened its 2019-2020 exhibition season with humanature: new works by Susan Bryant.
The exhibition features several bodies of work developed over recent years and is a celebration of Bryant's recent retirement from Austin Peay State University, where she spent the last 37 years as a professor of art.
The exhibit runs through September 20th. Bryant will give a public lecture on her work at 6:00pm September 12th with a reception the following day at noon. All events are free and open to the public. The New Gallery is open 9:00am-4:00pm Monday-Friday.
Click here for more about the exhibit.
Other campus happenings this week: