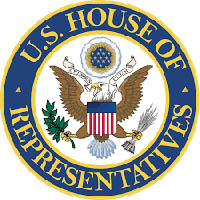 Washington, D.C. – U.S. Representative Mark Green led debate on the House floor tonight against sanctuary cities, introducing a motion to ensure that the stories of victims and their families are told. The motion received bipartisan support with 16 Democrats voting in favor.
Green cited the many accounts of innocent Americans who have been murdered, raped, or assaulted by criminal aliens released by sanctuary cities, saying:
"The facts are undeniable—sanctuary cities constitute a direct threat to public safety. Meanwhile, the Majority does nothing about them. While they continue to defend the lawlessness of these sanctuary cities, the number of victims continues to grow."
"We are a Nation of laws—we must uphold our laws and not reward State and local officials who deliberately and flagrantly disregard them. It's time for Congress to act."
"Under this amendment, any victim of a crime committed by an illegal immigrant in a sanctuary jurisdiction can safely and securely file a report with the Ombudsman. This secure, confidential channel allows victims and their families an opportunity to be heard by policymakers in Congress and by the Department of Homeland Security. The Ombudsman will analyze reporting patterns and make recommendations about how to decrease the incidents we have so sadly seen."
Sections
Politics
Topics
Congress, Mark Green, Sanctuary City, U.S. Department of Homeland Security, U.S. Representative, Washington D.C.