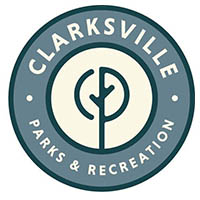 Clarksville, TN – This Saturday, December 7th, 2019, the annual Christmas parade, hosted by the City of Clarksville and Montgomery County Government, will begin at 5:00pm in downtown Clarksville.
The family of the late Mike Robinson, wife Rhonda Robinson and children Bryce, Bayleigh and Carly Robinson, will be this year's grand marshals. Mike Robinson passed in August from cancer. He was a popular local musician, coach and most importantly a husband and father.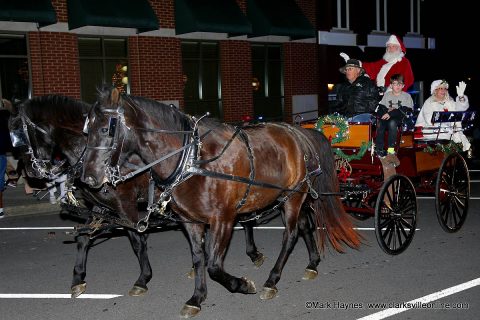 "Part of Mike's legacy will always be how much he meant to this city and how much it meant to him. We continue to be overwhelmed and grateful for the support that our community has shown over the last two years and especially the last couple of months," Rhonda Robinson said.
"Our family is honored to have been asked to participate in this year's parade. God molded Mike and used him in such an amazing way to show others that there is always hope. During this season of hope, the kids and I want to be able to continue his mission of spreading hope to others just as he did."
The parade will begin on Eighth Street on the Austin Peay State University campus. From Eighth Street, the parade will progress to College Street and then to University Avenue. From there the route is the same as years past, proceeding around Public Square, the Historic Courthouse and back to Franklin Street. From Franklin, the route will turn onto Eighth Street and then return back onto the APSU Campus.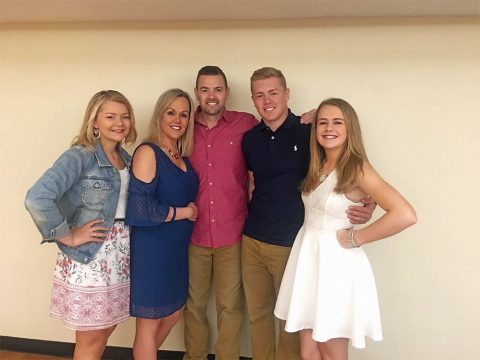 The Clarksville Police Department will be detouring traffic to assist with congestion, but citizens need to be prepared for delays. Starting at noon Saturday, Eighth Street will be shut down. These streets — Eighth Street, College Street, University Avenue, Public Square and Franklin Street — will be closed at 4:45pm and will reopen when the parade ends, around 7:00pm.
The Christmas parade is an event for local businesses, schools, and organizations to showcase their Christmas spirit by walking, preparing a float, or driving a fun vehicle decked out in holiday cheer. This year's theme is "Christmas through the Ages" and participants are encouraged to embrace the theme through music, dress and décor.
This year's business entries paid a $30.00 registration fee, and all other entries — including church, civic groups, and city/county offices — submitted a $20.00 gift card. The gift cards will be presented to Survivor Outreach Services (SOS), which provides services and helps families who have lost a loved one as a result of their military service. In Clarksville-Montgomery County alone, there are more than 500 such families.
Parade participants are encouraged to watch for important emails that include event day details and the organization's arrival schedule. Awards will be presented to first through third place winners in each division. Divisions include Civic/Church; Business/Commercial; and City/County. Judging will be conducted at 3:30pm on the day of the parade. Winners will be acknowledged before the parade begins and announced as they pass the judge's stand on Public Square.
The 60th Annual Christmas Parade is presented by the City of Clarksville and Montgomery County Government and sponsored by Clarksville Living Magazine.
For more, contact Clarksville Parks and Recreation at 931.645.7476 or visit www.cityofclarksville.com/parade
About the Clarksville Parks and Recreation Department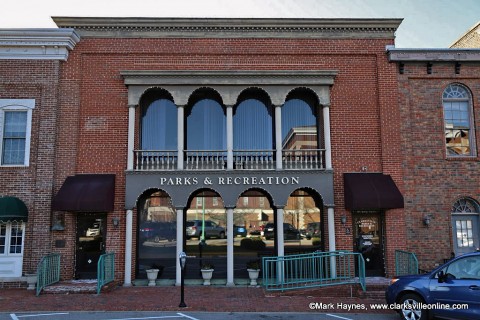 The mission of the Clarksville Parks and Recreation Department is to provide a variety of positive recreational experiences to enhance life values for individuals, families, and our diverse culture.
The Clarksville Parks and Recreation Department offers a wide variety of recreational facilities and activities for all ages, maintains more than 700 acres of parks and facilities, provides 22 park facilities that offer a variety of amenities, including playgrounds, picnic areas, walking trails and pavilions or picnic shelters and maintains three community centers with year-round programming for youth, adults and seniors, as well as four public swimming pools
The Clarksville Parks and Recreation Department is located at 102 Public Square, Clarksville.
To learn more call 931.645.7476.