Clarksville, TN – The Clarksville Police Department (CPD) is asking for the public's assistance identifying suspects who committed a Theft of Property.
On December 16th, 2019 at 9:00am, the Clarksville Police responded to a Theft of Property at 2621 Highway 41 A Bypass. The complainant reported that when employees arrived at the business this morning, they found the padlock had been cut off the gate that secures the lot of the business.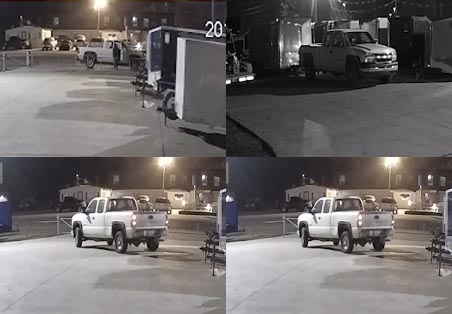 The business surveillance footage from December 14th, 2019 at 9:22pm shows two males in a white Chevrolet extended cab truck pull in the front of the business and cut the lock off the gate.
The subjects entered the lot and hooked up a large enclosed trailer and drove off with it.
The subjects were parked out front for several minutes before entering the lot. The truck has a dent on the driver's side of the truck bed. Several cars and patrons from surrounding businesses were in the area during the time of the Theft. If anyone can identify the truck or remembers seeing it that night is asked to contact Detective Feinberg.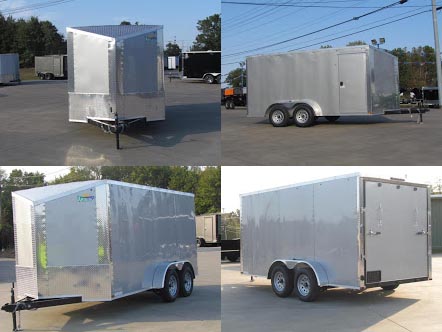 Anyone with information can contact Detective Brittany Feinberg at 931.648.0656, ext. 5156, Tipsline, 931.645.8477, or go online and submit a tip anonymously at P3tips.com/591.