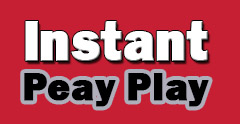 Clarksville, TN – With spring sports getting into full gear for Austin Peay State University (APSU) over the past couple of weeks, that means the Governors winter sports are heading into their home stretch, with Ohio Valley Conference Championship Tournaments right around the corner.
For the Govs indoor track and field team, they have just finished their regular-season schedule this past weekend in at the Samford Bulldog Open, while the APSU men's and women's basketball teams have two weeks and four regular-season games remaining before their OVC postseason starts.
The track and field team will have nine days to get ready for their OVC championship meet, at the Birmingham CrossPlex, in Birmingham, AL, with 21 athletes in 13 different events currently ranked as possible point earners at the upcoming event.
If the APSU Govs current season bests hold up as far as times, distances and heights among OVC teams, they could finish with around 115 total points, which would be far more than the 68.5 points they scored last year in finishing fifth overall, but also only four points less than last year's champion Tennessee Tech, but well within striking distant of earning their first indoor OVC title since 2001.
As for the basketball teams, both have a lot of work left for a couple of reasons over the next two weeks before the tournament begins.
For the Govs men's team, they currently hold the number-one slot in the conference's standing — due to the head-to-head win versus Murray State last week – and look to finish no worse than second in the regular-season standings to earn a double-bye in the tournament, while the women's team currently sits in seventh-place in the conference's standing and still needing to win a couple of games to lock down a spot in the postseason.
Although it will be a challenge for both, with three of their final four regular season games coming on the road, they can control their own fates.
Although most fans are looking forward to the February 29th rematch at Murray State for have could be the de facto regular-season title decider for on the men's side, the APSU Govs can't overlook any of their three opponents prior to that contest, with SIU Edwardsville, Eastern Illinois and Morehead State all still needing to win at least a couple of their remaining games to lock up a spot in the postseason tournament.
Add to that, Belmont is just a game back of Austin Peay State University for one of the top two spots in the conference standings.
The APSU Govs have beaten both SIUE and Eastern Illinois earlier this season at home, but both are dangerous, with EIU taking Austin Peay State University right down to the wire before falling to the Govs by just four points.
For the women's team the math is simple with no chance at a regular-season title possible, win two of your final four games and you're a lock for the tournament. It's that simple.
One of those wins should be on paper a give me in SIUE, who had lost 12 straight games, but on the road in the OVC you never know, then there's Eastern Illinois, who beat the APSU Govs earlier this season and possibly leaving it to needing a win against either Morehead State or Murray State to lock up a post-season berth.