Montgomery County Sheriff's Office to support City enforcement efforts
Clarksville, TN – In response to a plea for help from Mayor Joe Pitts, the Montgomery County Sheriff's Office has agreed to join with Clarksville Police to step up traffic enforcement in and around school zones.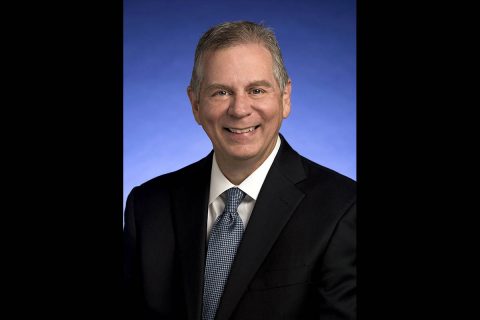 "School-zone safety has become an issue throughout the county," Mayor Pitts said in an email to area law enforcement leaders. "Speeding drivers are a menace and put children, parents, crossing guards and the public at great risk."
Mayor Pitts asked law for a "special emphasis" on school zones.
"Perhaps a saturated, coordinated and stepped up presence by all three law enforcement agencies — City Police, Sheriff's office and Highway Patrol — might help," Mayor Pitts said. "I know CPD has been active on this, but we need additional help with this effort."
Clarksville Police Chief Al Ansley said his department will step up speed enforcement in School Zones within the city.
Montgomery Sheriff John Fuson responded his department "Would be glad to be a part of a more coordinated effort to help improve school zone safety."
Monday, Fuson said he had directed the leaders of his Patrol and Traffic units and school resource officers to reach out to counterparts at CPD and THP to develop a game plan to enhance traffic safety throughout the Clarksville-Montgomery County School System.
"It is typical for our School Resource Officers to work together with our Patrol Deputies, Traffic Unit, and CPD when any school safety issue arises," Sheriff Fuson said.
Mayor Pitts said he asked for help from THP because he had fielded numerous complaints from parents of students whose schools were served by state routes inside the city, such as SR 236/Tiny Town Road and US 79/Wilma Rudolph Boulevard.
The mayor, starting last November, has consistently called for enforcement measures to ensure motorists are following the rules of the road in school zones and along bus routes.
School zones are marked with lights or traffic signs, so drivers need to be alert, obey speed limits and avoid distractions. Motorists also must pay attention to school crossing guards or officers directing traffic in the school zones. Drivers must not block crosswalks and must be prepared to stop and yield to children in crosswalks.
School bus regulations require motorists to be careful when traveling near school buses and allow more stopping distance, which provides more time to react when a bus's yellow lights start flashing.
Here are other key regulations involving buses:
It is illegal to pass a school bus stopped to load or unload children. Never pass on the right side of the bus, which is the loading and unloading area for children.
When meeting a school or church bus, if the red stop warning signal lights are flashing and the stop arm is extended, traffic must stop until the stop arm is pulled back and the bus motion resumes.
When overtaking a school or church bus, drivers approaching from the rear shall not pass when the red stop warning signal lights are flashing. Drivers must come to a complete stop until the stop signal arm is pulled in and the bus motion resumes.
Yellow flashing lights mean the bus is preparing to stop to load or unload children. Motorists should slow down and prepare to stop.
Red flashing lights and an extended stop arm mean the bus is stopping to load or unload children. Motorists should stop and wait until the red flashing lights are turned off, the stop arm is retracted and the bus begins to move again.
When driving on a highway with separate roadways for traffic in opposite directions, divided by a median space or barrier (examples: SR 76 Connector and Jack Miller Boulevard), drivers in opposite direction of bus travel do not have to stop but should proceed with caution.
A turn lane in the middle of a four-lane highway is not considered a barrier. Drivers meeting a school bus on this type of road (examples: Fort Campbell Boulevard, Providence Boulevard and Tiny Town Road) would be required to stop in both directions.