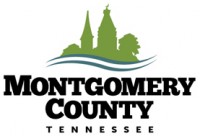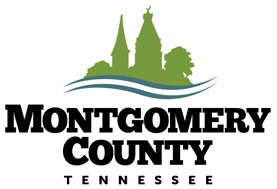 Montgomery County, TN – In the wake of last Friday's intense wind storm in the region, predatory, fly-by-night storm chasers are descending on the area with the intent of victimizing home and property owners, and Clarksville, Montgomery County, is already seeing its share.
Montgomery County Mayor Wes Golden and Clarksville Mayor Joe Pitts are appealing to the community, asking that residents not be deceived by them.
Mayor Golden said, "It's unfortunate there are people who pose as friendly and helpful to take advantage of those who are in the middle of difficult situations, but it is real. We encourage homeowners to exercise due diligence by researching the company. If an offer sounds too good to be true, it probably is. If you know of a neighbor or senior who may be targeted, please share this information and warn them."
"As our community continues to recover from another historic storm and the damage left behind, let me caution property owners to be wary about companies that move into town when these storms hit. Called "storm chasers," they often prey on low to moderate-income neighborhoods and our vulnerable senior citizens with promises of repairs and clean up, as long as money is given upfront. Once they get their money, they often leave town with jobs undone or half done," said Mayor Pitts.
The Better Business Bureau (BBB) offers good information at https://bit.ly/2vt54Df to help make the right decision. Advice includes not paying for services that have not been completed, researching companies, having contracts reviewed, asking for references and contacting those references, and avoiding cash-only deals and upfront payments.
"Always do business with reputable local companies. The yard signs popping up on the street right of ways and intersections should serve as warning signs to avoid some of these firms. Protect yourself and don't be scammed." added Mayor Pitts.
Homeowners who meet income eligibility may qualify for assistance with their home repairs. To find out, call Montgomery County Emergency Management Agency (EMA) at 931.245.2988 to report significant damage to your home. For roof damage, the City of Clarksville Neighborhood and Community Services may be able to help pay for the repairs if you live within the city limits. To find out, call 931.648.6133.
To contact the BBB of Middle Tennessee, call 615.242.4222.