Topic: Books-A-Million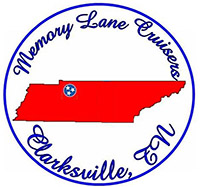 Clarksville, TN – Memory Lane Cruisers' Cruise Night has a brand new site. Starting April 2nd – October 1st, Time: 6:00pm – 9:00pm, they will be cruisin at Books A Million parking lot, located at 125 Hampton Place, Clarksville, TN 37040 (Corner of Hampton Place and Wilma Rudolph Boulevard).
They welcome all classic cars/trucks, muscle cars, street rods and hot rods. There will be door prizes, 50's/60's Music and more.
«Read the rest of this article»

Clarksville, TN – Clarksville Police Detective Howard Gillespie is trying to identify two suspects (1 white female and 1 white male) involved in multiple Shoplifting incidents and is requesting public assistance.
On January 24th, 2016 at 3:14pm, CPD Officers responded to a Theft of Property Shoplifting at Academy Sports, located at 130 South Hampton Place, that occurred between 12:00pm and 3:00pm.
«Read the rest of this article»
BenBella Publication Includes Songwriting Tips From Music City Elite; Available In Stores September 9th
Nashville, TN – A hit song resonates across generations, genders and backgrounds. These #1s become "our songs." They are the soundtrack to our lives. The songs themselves become timeless, and the stars who sing them become legends. Every song tells a story and, in his new book "Nashville Songwriter"
(The Inside Stories Behind Country Music's Greatest Hits), music biographer Jake Brown reveals these stories – and one of Music City's best-kept secrets. The book will be available September 9th from BenBella Books, at popular online retail outlets including Amazon and in major book retail chains nationwide including Barnes&Noble, IndieBound, !ndigo and Books-A-Million.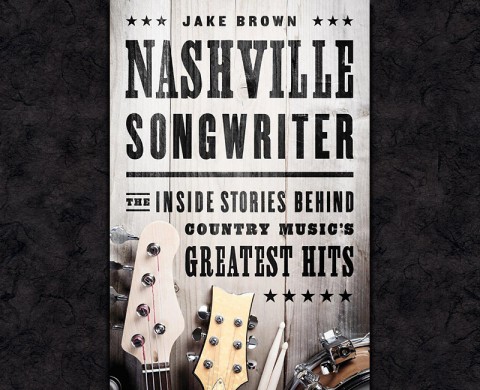 «Read the rest of this article»

Clarksville, TN – Starting Friday May 30th, 2014, the Clarksville Chess Club will begin meeting every Friday at Books-A Million.
The event is open to chess players of any level. «Read the rest of this article»
The 101th Meeting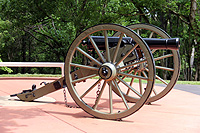 Clarksville, TN – The next meeting of the Clarksville (TN) Civil War Roundtable will be on Wednesday, June 20th at the Bone & Joint Center, 980 Professional Park Drive, right across the street from Gateway Hospital. This is just off Dunlop Lane and Holiday Drive and only a few minutes east of Governor's Square mall. The meeting begins at 7:00pm and is always open to the public. Members please bring a friend or two – new recruits are always welcomed.
The meetings topic is "Grant and Forrest: Extraordinary Americans" «Read the rest of this article»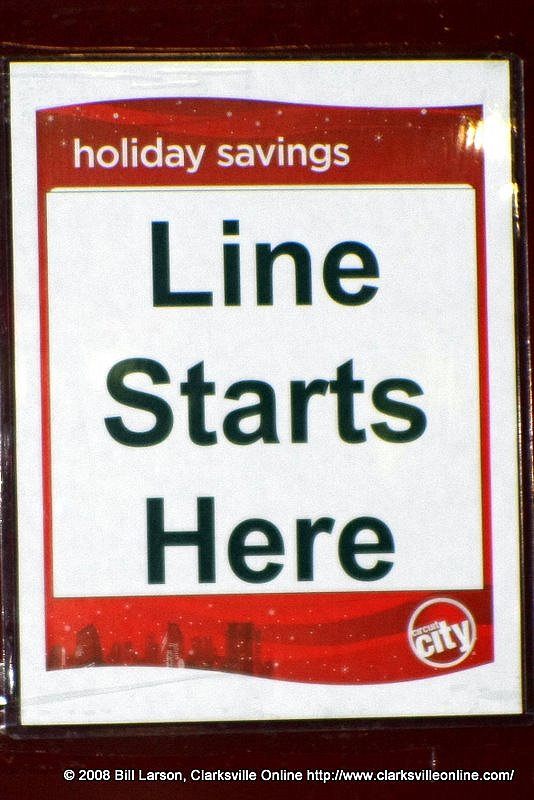 While merchants regularly count on making forty percent of their yearly earning on the Friday after Thanksgiving. An early morning tour of local shopping venues showed that shoppers were not camping out in anything like the numbers of years past. With all the special advertisements for sales and discounts to be had, parking lots were distressingly empty. Here's what we found at 2 a.m. this morning:
Our objective was the Governors Square complex, where one finds several of the largest retailers in our community: Target, Circuit City, JC Penny's, Dillard's, Old Navy, Sears, Toys 'R Us, to name a few. Driving through the various parking lots, we found them — unlike last year — disappointingly bare of overnight campers. Target, Dilliard's, and JC Penny were completely empty, and Toys 'R Us and Sears had only one car each. «Read the rest of this article»