Topic: Congressional Gold Medal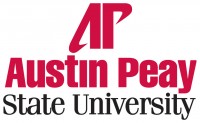 Clarksville, TN – A small, white house located on a farm in New Hampshire, the property now known as The Frost Place served as American poet Robert Frost's summer home from 1915 through 1938.
It was on that humble plot of land where Frost formed many of the poems that would eventually earn him, among other honors, a Congressional Gold Medal and four Pulitzer Prizes. In 1977, 14 years after his death, the farmhouse was transformed into The Frost Place and became a retreat for emerging American poets.
«Read the rest of this article»
Clarksville, TN – In researching this story, and getting to know the life of George Nishimura, I've learned so much about World War II that I have never known before.  His personal handwritten account of his life is an amazing recollection of what it was like growing up in a country that came under attack from the Japanese, and how he wanted to "do something" to help the Americans fight back.
George Nishimura served his country in the best way he knew how.  He followed orders and did what he was told.  The Japanese-American soldiers who volunteered to serve, were treated differently.  There was a feeling of apprehension by most Americans, who wondered how can the "Japs" be the good guy and bad? «Read the rest of this article»
Clarksville, TN – George Nishimura was now half a world away from home, his family, and all that he had known, as a member of the United States Army, at Camp Shelby Mississippi. The trip had been long and hard, but they were ready to begin their training.
Thousands of Japanese-American men had joined the Army, and were ready to serve.
George and his fellow soldiers were joined at Camp Shelby by 1200 mainland volunteers from the relocation camps. They were called "Katonks" because of the sound their head made when hit, like the sound of a hollow coconut. «Read the rest of this article»
Clarksville, TN – George Nishimura joined the United States Army at a time when America was at war.  This teenager did what thousands of Japanese-American men did at the time, to show their patriotism to the country that had been their home all of their lives.
George was at home when he heard all of the noise and commotion going on in the neighborhood.  He soon learned that guys coming home from Honolulu saw planes, Japanese planes, bombing Pearl Harbor.  When he turned on the radio he heard the announcer shouting, "Pearl Harbor is under attack!  This is not a drill!" «Read the rest of this article»
Clarksville, TN – George Nishimura was born of Japanese parents on February 25th, 1923, in Hawaii. His father came to work in the sugar cane fields, as so many Japanese men had done before him.   When the Japanese bombed Pearl Harbor, George was eighteen years old.  He would watch the second wave of attack and wonder, "What has happened?"
Thousands of Japanese-Americans volunteered to join the United States Army after the attack. President Roosevelt approved the formation of a separate unit comprised of these Japanese-Americans, also known as "Nisei," or second generation, to be known as the 442nd Regimental Combat Team. «Read the rest of this article»
On the eve of the inauguration of the nation's first African American president, Barack Obama, Clarksvillian's today celebrated and honored one of the country's foremost civil rights leaders, the late Martin Luther King Jr.
Today, Martin Luther King's fight for equality and justice was commemorated with a a parade that culminated with  formal ceremonies at Public Square in downtown Clarksville, and in front of the Criminal Justice Complex. «Read the rest of this article»