Topic: Contributing to the Delinquency of a Minor

Clarksville, TN – The Montgomery County Sheriff's Office (MCSO) is doing Warrant Wednesday to help reduce the over 6000 active warrants on file.
Every Wednesday three wanted individuals will be spotlighted on the Sheriff's Office Facebook page. They will be chosen based on felonies committed, number of warrants on file, or if they are considered dangerous.
This week's Warrant Wednesday focuses on Jesse Lyle, Drevon Green, and John Boisseau.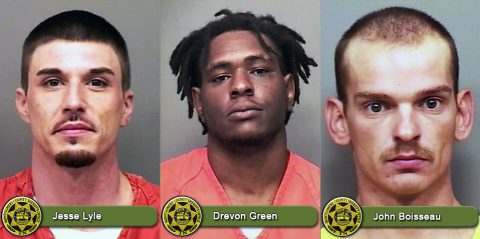 «Read the rest of this article»

Clarksville, TN – The Clarksville Police Department conducted checkpoint and impaired saturation patrols on May 20th and May 21st, 2016, which was partially funded by the Governor's Highway Safety Office.
Total number of vehicles through the Checkpoint (US 41-A & State line) from May 20th, 2016 11:00pm to May 21st, 2016 1:00am were 437.
During this time, there were 234 vehicles stopped and 237 individuals charged.
«Read the rest of this article»

Clarksville, TN – Three juveniles and one adult have been taken into custody in connection with multiple shots being fired at a Montgomery County Sheriff's Office (MCSO) Deputy.
While on patrol, Deputy Adam Liberatore noticed a suspicious vehicle parked at a church at the corner of Lock B Road and Hickory Point Road Friday night at 11:53pm. As he pulled into the church parking lot the vehicle drove off at a high rate of speed onto Lock B Road.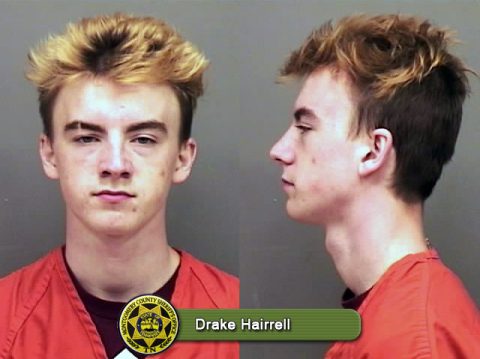 «Read the rest of this article»

Montgomery County, TN – A Montgomery County Sheriff's Deputy arrested two Sunday evening while investigating a suspicious vehicle, hearing gunshots and having several rounds come into close proximity of him.
K9 Deputy Jacob Kent responded to the unoccupied silver Jeep Patriot around 7:00pm on Perigo Road. Kent returned to his vehicle to run the registration on the vehicle when he heard gunshots.
"I heard bullets whizzing past me overhead, and I called for backup," Kent wrote in a report.
«Read the rest of this article»

Montgomery County, TN – Montgomery County Sheriff Deputies followed a trail of footprints from a burglarized business late last night to a juvenile who allegedly took beer from the business, and to the man who was holding the items for him.
Deputies Jason McClung and Casey Bohn responded to a business on Clubhouse Lane where an alarm was activated and found that the business had been broken into and numerous bottles of beer had been taken.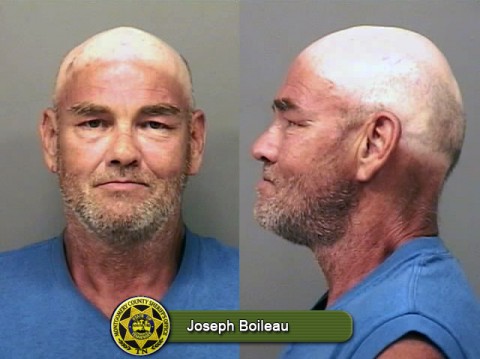 «Read the rest of this article»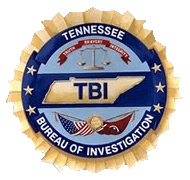 Nashville, TN – The Tennessee Bureau of Investigation today arrested three individuals after the Stewart County grand jury indicted them on various charges for the death of a Stewart County teen who died from a prescription drug overdose in October 2012.
On October 14th, 2012, 17-year-old Kristin Irizarry, of Clarksville, TN, was found dead at 305 Conger Street in Cumberland City. An autopsy revealed Kristen died from acute combined multiple drug intoxication including ethanol and oxymorphone, also known as Opana.  She had no previous prescription drug history.

«Read the rest of this article»