Topic: farming
Funding includes loan guarantees and grants for solar energy to create jobs, promote energy independence and advance the use of renewable fuels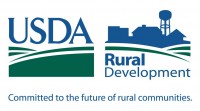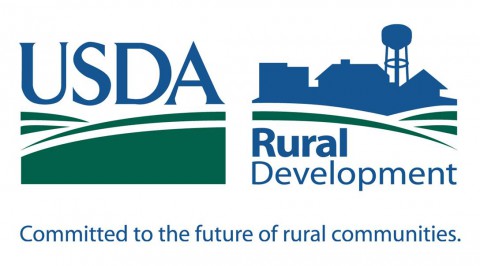 Bunn, NC – Agriculture Secretary Tom Vilsack today announced that USDA is investing in 540 renewable energy and energy efficiency projects nationwide.
"These loan guarantees and grants will have far-reaching impacts nationwide, particularly in the rural communities where these projects are located," Vilsack said. "Investing in renewable energy and energy efficiency will continue the unprecedented increase in home-grown energy sources and American energy independence we've seen in recent years. This is creating jobs, providing new economic opportunities and leading the way to a more secure energy future."
«Read the rest of this article»

Clarksville, TN – Are you thinking about becoming a grower?
If so SproUTing Growers is a 10-part workshop series to provide potential growers with the business planning and management, vegetable and small fruit planning and production and direct marketing skills that they need to properly plan and carry out a farming venture.
Workshops will be held from 6:30pm-8:30pm at the Montgomery County Agricultural Extension office in Clarksville, Tennessee. «Read the rest of this article»
Up to $12.3 Million in Grants and $57.8 Million in Loan Guarantees Available In Rural Energy for America Program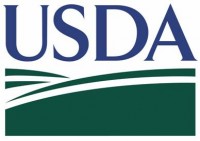 Washington, DC – Agriculture Secretary Tom Vilsack today announced that USDA is seeking applications from rural small businesses and agricultural producers for funding to make energy efficiency improvements or to install renewable energy systems.
"Developing renewable energy presents an enormous economic opportunity for rural America," Vilsack said. "This funding will help farmers, ranchers and rural small business owners incorporate renewable energy and energy efficiency technology into their operations, create jobs and help America become more energy independent. When small rural businesses and farmers cut their energy costs with cleaner and more efficient energy, we are both helping their bottom lines and reducing the amount of greenhouse gas pollution that affects our climate."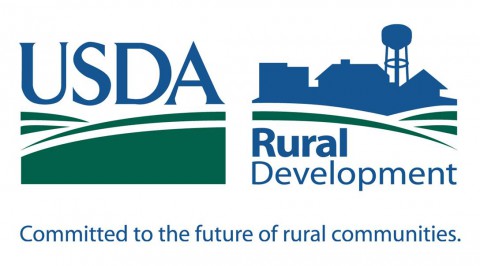 «Read the rest of this article»
Written by John Shea
Director of Public Affairs, Risk Management Agency
Washington, D.C. – Federal crop insurance provides the risk management tools necessary for American farmers to stay in business after a difficult crop year. They can be the difference between a farmer going under because of a lean year or having a safety net that allows them to keep farming and rebuild.
These tools help farmers who rely on good farming practices for smart land use and preserve economic stability for generations.  And the Risk Management Agency (RMA) has worked hard to extend risk management tools for organic producers. «Read the rest of this article»
Written by Tanya Brown, Writer/Editor
Farm Service Agency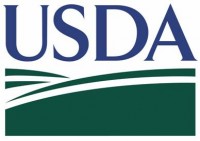 Washington, D.C. – BrightFarms wants to disrupt the produce supply chain and eliminate the amount of miles vegetables have to travel before landing on supermarket shelves.
"The produce will be at least a week fresher, taste better and be more nutritious and safer," said Paul Lightfoot, CEO of BrightFarms. "It also reduces environmental input, uses less land, less fuel and less greenhouse gases."
The concept? Hydroponic gardens on supermarket rooftops or in greenhouses next door or a few blocks away from grocery stores.
«Read the rest of this article»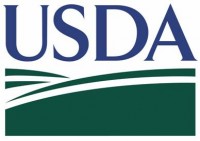 Washington, D.C. – During the last week, much-needed rain developed across the northern and eastern Corn Belt and continued in the Southeast, stabilizing or even improving crop and pasture conditions.  In the Midwest, some of the heaviest rain (locally 2 to 4 inches) fell from southern and eastern Wisconsin into Ohio.  Substantial rain (at least 2 inches) also extended into the northern Mid-Atlantic States.
Meanwhile, a second consecutive week of widespread Southeastern showers further revived pastures and aided immature summer crops.  Weekly totals in excess of 4 inches were noted in the central Gulf Coast region and parts of the interior Southeast.
«Read the rest of this article»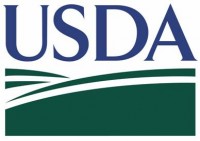 Washington, D.C. – Drought is a weather phenomenon plaguing agriculture since civilizations began farming and ranching as organized ways to feed themselves. Drought that affects growing or grazing quality affects about a third of the nation's counties each year.
The drought of 2012 has rapidly expanded and intensified, covering 64% of the contiguous United States – according to the U.S. Drought Monitor – by July 17th.  Three months ago, that figure stood at 37%, and at the beginning of the year, only 28% of the lower 48 states had drought coverage.
«Read the rest of this article»
Here in Montgomery County, our tiny community has a special signal of sorts they send out for the arrival of Autumn. I like to think of it like this:
About every mile and a half here in this area you will find a tobacco barn. Tobacco is the largest seasonal crop here, other than soybeans. So you figure the Farmers being outside all summer, working with the earth, would naturally be the first to sense the changing of the season. What these farmers here do is, about early September, they go into their tobacco barns and dig a little hole in the earth, start a small fire: the smoke rises up through the barn, through their tobacco crop that has been cut and is drying out, and travels up into the sky. Well, if you've ever seen a tobacco barn smoking you'd know you can smell it for miles before you see it! Then the next farmer on down the road receives the message, if you will, and does the same in his barn, and so on and so on. Before long, every area within a ten mile radius of this place is perfumed with the smell of cut tobacco. This smell is comparable to a pep rally bonfire, or a warm log on the fire in winter, only much richer. «Read the rest of this article»