Topic: Fisher House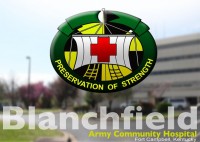 Fort Campbell, KY – Blanchfield Army Community Hospital's primary care team is organizing opportunities for retirees within the community to participate in the annual health fair offered as part of Fort Campbell Retiree Appreciation Day September 27th from 8:00am to 2:00pm.
The health fair will be located in hospital's "C" entrance off Bastogne Avenue and the Retiree Fair will be at Cole Park Commons.
«Read the rest of this article»
Fort Campbell, KY – Campbell Crossing's 2014 Summer Carnival event was a huge success. With more than 2,500 Fort Campbell Soldiers and family members in attendance, residents enjoyed carnival games, fortunetellers, face painters, a stilt walker, and caricature artists.
«Read the rest of this article»
Nashville, TN – Campbell Crossing, Lend Lease's privatized military housing community located on Fort Campbell, is honored to announce it was selected as a 2013 Residential Communities Initiative (RCI) Unsung Hero Award recipient.
Awarded by the Department of the Army, U.S. Public/ Private Initiatives Division, the RCI Unsung Hero Award is given to teams and individuals who go beyond their normal outstanding service to take care of Soldiers and their families who defend our country.
«Read the rest of this article»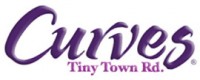 Clarksville, TN – The Tiny Town Curves location is celebrating its third birthday by raising money for the Fort Campbell Fisher House through various competitions and special events on Tuesday, September 18th.  Tiny Town Curves will open its doors to the community for a day of festivities while raising money and awareness for a cause that is important to so many of its members.
«Read the rest of this article»
When you stop by the Downtown Market on July 4 and 11, you can help a good cause.  Boy Scouts of America will be at the market collecting donations for The Fisher House of Fort Campbell.  The Fisher House is place where families of wounded service members can stay while their loved one is undergoing prolonged treatment and recovery at the Veteran Affairs Hospital.
The Boy Scouts will be accepting donations in the form of canned goods, boxed food and monetary donations.  They will be at the market from 8:00a.m.-1:00p.m. on both Saturdays.  This is an excellent way to show your patriotism around the Independence Day holiday and thank the soldiers who have worked hard to defend our freedom.
As always, the Downtown Market will offer a variety of locally produced items.  Nursery stock, fresh produce, homemade crafts and baked goods are just a few of the things you will find at the market this weekend.
The holidays seem to begin in November, leading up to Thanksgiving and of course, Hanukah, Christmas and Kwanza. It becomes a frenzy on "Black Friday," when hordes of shoppers line up at midnight or in the wee hours in an attempt to get the best deals and the early bird.
Many of us already have the things we really want or need, so we've turned to a different kind of shopping: we seek out places and organizations that would benefit from charitable contributions, a donation "in lieu of…" random gifts. Because we also like to see these supporting gifts in action, we keep most of our charitable giving "local."
With that in mind, Clarksville Online is launching this holiday season with a list of organizations whose work we admire and support; it is an eclectic list of organizations that in one way or another has direct impact on the people of our community. «Read the rest of this article»