Topic: Greek
Austin Peay State University (APSU)

Clarksville, TN – Austin Peay State University (APSU) classics senior Alexander Kee last month finished second in a national Latin translation contest. It was his second straight second-place finish in the annual competition.
«Read the rest of this article»

Clarksville, TN – With a native speaker base of over 400 million people, it stands to reason that Spanish features a wide range of different cultural identities among the many countries that speak the global language.
The Spanish program at Austin Peay State University gives its students the skills to be fluent speakers and the tools to be global citizens, but for one day each year, the University invites area high school students to campus for a chance to experience the diversity of a language spoken in 21 countries across the world.
«Read the rest of this article»

Clarksville, TN – Dr. Dewey Browder, retired chair of the Austin Peay State University Department of History and Philosophy, is interested in all things European. He is particularly fond of German foods, and among the delicacies he favors are Schnecken, which are more commonly known here by the French name "escargots."
In his living room, which is crowded with books on European history, dozens of German nutcrackers stand on the mantle to commemorate the holiday season.
«Read the rest of this article»

Montgomery County, TN – When asked what constitutes a fun summer, most teenagers would include joys like pools, beaches, sleep, and most of all, not having to study for school. For a select few, however, eighteen hours of study per week sounds pretty exciting.
These brave souls form the Junior Classical League (JCL), an organization dedicated to the study of the classics – Latin as well as ancient Greek and Roman culture.
«Read the rest of this article»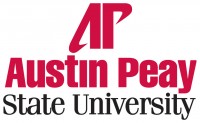 Clarksville, TN – By digging into the past, Austin Peay State University student Amber Kearns said she hopes to find her future.
A double major in biology and classics, Kearns will be the first APSU student to participate in an excavation in Bulgaria at the site of the former Greek colony known as Alexandropolis.
«Read the rest of this article»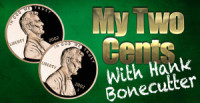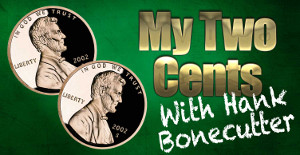 Clarksville, TN – When Demetria Kalodimos arrived in Nashville in 1984, little did she know that she had just landed her dream job.
This bright-eyed 23 year old, with a proud Greek heritage, from the suburbs of Chicago, was about to join one of the most storied news organizations in the business, in Nashville, Tennessee,  WSMV, Channel 4.
Now, after thirty years as one of Nashville's most decorated journalists, she has no intention of slowing down.
«Read the rest of this article»
Written by DC Agle
NASA's Jet Propulsion Laboratory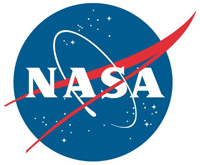 Pasadena, CA – When NASA's Juno spacecraft flew past Earth on October 9th, 2013, it received a boost in speed of more than 8,800 mph (about 3.9 kilometers per second), which set it on course for a July 4th, 2016, rendezvous with Jupiter, the largest planet in our solar system.
One of Juno's sensors, a special kind of camera optimized to track faint stars, also had a unique view of the Earth-moon system. The result was an intriguing, low-resolution glimpse of what our world would look like to a visitor from afar.
«Read the rest of this article»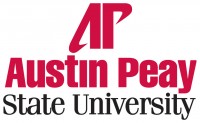 Clarksville, TN – Around the year 410 B.C., the Greek comic playwright Aristophanes wrote a play that caused many in his audience to blush.
When Darren Michael, Austin Peay State University associate professor of acting/directing, reread "Lysistrata" earlier this semester, he realized little has changed in the last two thousand years.
«Read the rest of this article»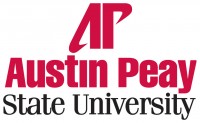 Clarksville, TN – This March, Austin Peay State University's premiere choral ensemble – the Chamber Singers – will showcase their talents in east Tennessee during their 2013 recruiting tour. The group will visit local high schools during the day, and they will perform free concerts each night for members of these local communities.
"We're going to recruit Tennessee's finest by showing them the excellent choral singing we have here at Austin Peay," Dr. Korre Foster, director of choral activities at APSU, said. "Not only will we perform for them, but the high schoolers will get to interact with our students, asking them questions about Clarksville, our campus and college life." «Read the rest of this article»
Written by Whitney Clavin
NASA's Jet Propulsion Laboratory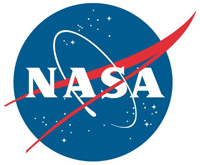 Pasadena, CA – Scientists using data from NASA's Wide-field Infrared Survey Explorer, or WISE, have uncovered new clues in the ongoing mystery of the Jovian Trojans — asteroids that orbit the sun on the same path as Jupiter. Like racehorses, the asteroids travel in packs, with one group leading the way in front of the gas giant, and a second group trailing behind.
The observations are the first to get a detailed look at the Trojans' colors: both the leading and trailing packs are made up of predominantly dark, reddish rocks with a matte, non-reflecting surface. What's more, the data verify the previous suspicion that the leading pack of Trojans outnumbers the trailing bunch.
«Read the rest of this article»