Topic: Hal Bedell
Clarksville-Montgomery County School System (CMCSS)

Montgomery County, TN – Through a partnership between the Tennessee College of Applied Technology (TCAT) and the Clarksville-Montgomery County School System (CMCSS), local students are pursuing new, innovative career-readiness pathways this school year.
The Early Technical College at TCAT is a unique, hands-on learning experience that allows students a no-cost opportunity to work towards an industry certification while also completing the necessary high school courses for graduation in the state of Tennessee.
«Read the rest of this article»

Montgomery County, TN – The Clarksville Montgomery County School System announces that Marcus D. Heaston has been named principal of Kenwood High School for the upcoming school year. He replaces Hal Bedell, who retires this month.
Mr. Heaston has served as High School Level Director for the last two years.
«Read the rest of this article»

Clarksville, TN – Kenwood High School and Northwest High School have been selected as partner schools for the new statewide Advise TN college advising program, coordinated by the Tennessee Higher Education Commission.
Northwest and Kenwood are two of 30 high schools across the state which will receive an Advise TN college advisor who will work full time to ensure that all students at each of the two schools have the information and support needed to access college opportunities.
«Read the rest of this article»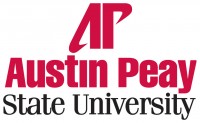 Clarksville, TN – At Kenwood High School on Tuesday, 18-year-old Skylar Hughes presented Austin Peay State University President Alisa White with a $25,000 check.
The money, which Skylar helped raise, will fund the Kathryn Watson Over Endowment—a new scholarship, named for Skylar's former teacher, that will be awarded each year to a Kenwood graduate majoring in education at APSU.
«Read the rest of this article»

Clarksville, TN – The Kiwanis Club of Clarksville their "Interview A Veteran" Essay Contest Winners program Tuesday, November 8th 2011. The Essay contest was open to all Clarksville Montgomery School System and Fort Campbell students ages 6-12.
Each school winner was awarded a plaque and a $100.00 gift card by the Kiwanis Club of Clarksville. The Middle School and High School Division winners received a U.S. flag formerly flown over the U.S. Capitol, a special patriotic award, and an additional $100.00 gift card.
«Read the rest of this article»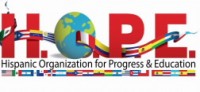 On Tuesday Pastor Tommy Vallejos, the Director of the Hispanic Organization for Progress & Education (H.O.P.E.) presented Kenwood High School student Katie Segura with a $500 scholarship for outstanding academic achievements. Katie is a Valedictorian, and as been accepted to attend University of Pacific located in Stockton, CA.