Topic: Harley Owners Group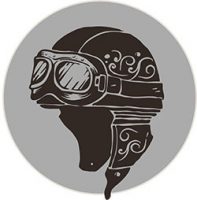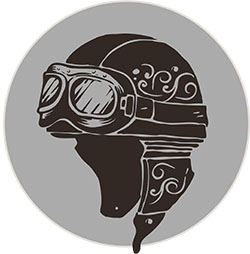 Clarksville, TN – Since I began this journey, I've been committed to traveling as far and wide as I could possibly afford. We all have a bucket list, and if a visit to Sturgis South Dakota isn't on it, then you might want to re-examine your list.
I was invited to join three other brothers to this year's 79th edition of the Sturgis Rally. Last year when I was asked, I thought to myself that I had at least a year to REALLY decide if I wanted to go.
Then I paid my hotel fees (which had to be paid in advance) and I realized that I HAD to go now and there was no looking back. I'm grateful that I didn't change my mind, and I'm blessed by the people I went with and the sites I saw.
«Read the rest of this article»
Editor's note: This article is from our motorcycle blog, Dodging the Roadkill at www.clarksvillemotorcycle.com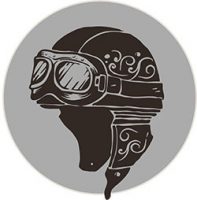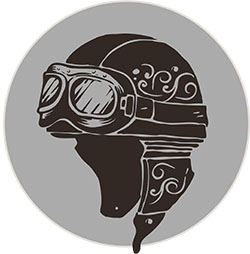 Clarksville, TN – I had an amazing night last night. I went to a crawfish boil, sponsored by one of the local Motorcycle Clubs. The Subdued Few sponsored an open house and it was open to "anyone and everyone."
Let me give you the back story.
If you've been following my journey here, (and I appreciate that you do), I wrote a series of articles on "Biker Gangs." If you didn't read the stories, they're here, here, and here. I would recommend that you read them first before you continue with this article.
«Read the rest of this article»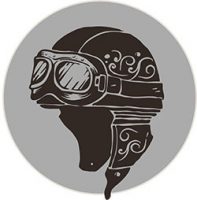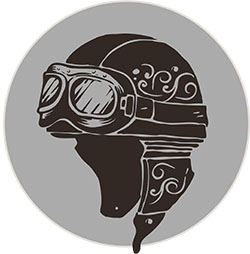 Clarksville, TN – When I started this journey, I would only ride with a couple of guys, but for the most part, I'm a loner. I prefer riding alone, because this is my "happy place." As you obviously know, if you're a biker, the solitude of man and his machine, cutting through the countryside, is an experience that is almost spiritual. I wrote about it here.
As I was making new friends, I started getting involved in my local H.O.G chapter. It was a great way to meet new people who shared the same passion I did. Each chapter hosts group rides on a regular basis, and it's a way to create fellowship and ride, ride, ride.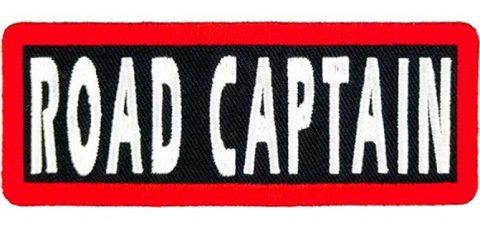 «Read the rest of this article»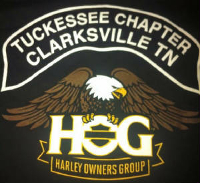 Clarksville, TN – The Tuckessee Harley Owner's Group recently took a group ride to the Maker's Mark Distillery in Loretto, Kentucky. In what was described as a "hookie day" ride, members took leave of absence from their work stations to spend the day on the open road.
After meeting at Appleton's Harley Davidson in Clarksville, the group pulled out at 9:00am for a full day of riding and fellowship.
Their route took them through Port Royal State Park, into Kentucky where they picked up Highway 79 through Russellville, and on to Bowling Green, where they made their first "pit" stop. From there, they headed north and enjoyed a picture perfect day for riding.
«Read the rest of this article»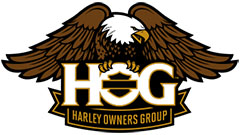 Clarksville, TN – Kicking off the new year with it's annual open house and membership drive, the Tuckessee Chapter of the Harley Owner's Group (H.O.G), welcomed twelve new members to it's membership Saturday night.
Meeting at the H.O.G chapter house located at Appleton's Harley-Davidson in Clarksville, chapter director Jason Altenburg welcomed the membership with a review of the past year, and announcing plans for 2017. "We're excited about what we've got planned for this year" said Altenburg.
«Read the rest of this article»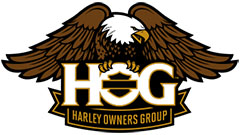 Clarksville, TN – Now that 2016 is behind us, the Tuckessee Chapter of the Harley Owner's group, or H.O.G, is hosting it's annual Open House, Saturday night beginning at 6:00pm. This meeting is open to anyone who is interested in becoming a member of the Tuckessee H.O.G Chapter.
If you haven't been involved with your local HOG chapter before, this is an excellent opportunity to meet & ride with like-minded people. So if anyone you know is curious what this "HOG thing" is all about, invite them out, everyone is welcome! Social hour begins at 6:00pm in the HOG House behind Appleton's Harley -Davidson, located on the 41-A by-pass.
«Read the rest of this article»