Topic: Joe Heitz Toyota
The longtime Clarksville auto family will take over Joe Heitz Toyota and begin selling Toyota cars & trucks immediately
Clarksville, TN – The Wyatt-Johnson Automotive Group has officially announced their acquisition of Joe Heitz Toyota and will add the world's largest automobile manufacturer to their list of fine quality automotive brands the longtime Clarksville business offers. Wyatt-Johnson already offers GMC, Buick, Subaru, Hyundai, and Mazda new and used vehicles, and effective immediately, now will also offer Toyota cars and trucks as well.
"We've been interested in the Toyota franchise for several years. Toyota is a very strong brand and its customer base is very loyal," said Wyatt-Johnson owner and Dealer Principal Katherine Cannata.  "Their product is so dependable and quality-built. We are extremely proud to add them to our fleet." «Read the rest of this article»


Clarksville, TN – The Clarksville Parks & Recreation Department and the Warrior Transition Unit Occupational Therapy Clinic hosted a Wheelchair Basketball exhibition game on Wednesday, November 9th at the Kleeman Center.
Players in the league are all soldiers in the Warrior Transition Unit at Fort Campbell. All of them have sustained a significant injury and are currently rehabilitating. The Kleeman Center will be hosting another exhibition game on Monday, November 21st from 1:00pm to 2:30 pm.
«Read the rest of this article»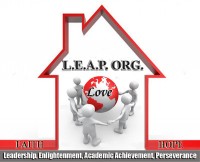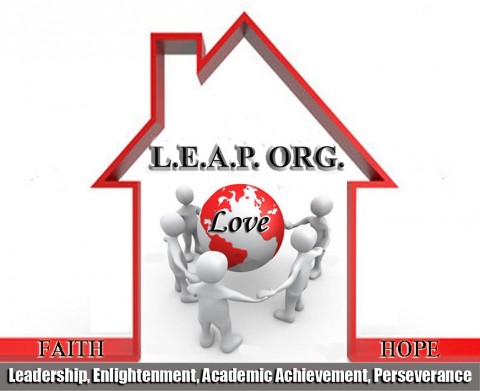 Clarksville, TN – The Clarksville community accepted the challenge of assisting First Missionary Baptist Church and the LEAP Organization take youth on a trip to Washington DC. This trip provides the youth with an opportunity to journey through our past and see history in the making through an historical and relevant tour of the Capitol.
The students will be exposed to a myriad of activities such as performances at the National Theaters, the National Gallery of Art, the Smithsonian, several memorials and monuments.
«Read the rest of this article»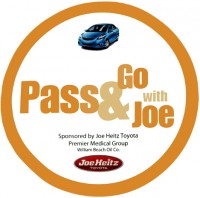 On Saturday afternoon 281 hopeful students gathered at the Joe Heitz Toyota dealership to take part in the Joe Heitz Pass & Go Celebration, a unique event held by the Clarksville-Montgomery County School system and the Education Foundation in partnership with area businesses.
Students who passed their Advanced Placement exams with a score of 3, 4, or 5 received the chance to win a 2010 White Toyota Yaris Sedan from Joe Heitz Toyota; one of 12 Dell Latitude Netbooks from Premier Medical Group; and William Beach from Beach Oil Company provided 25 gas cards.
«Read the rest of this article»
12 others to win laptops just for trying harder in school.


Today at 4:30pm more than 200 Clarksville-Montgomery County High School students will get some reinforcement that hard work does pay off.
These students are among the 40 percent of those who took and passed their Advanced Placement exams and earned the privilege of participating in the second annual Joe Heitz Toyota Pass and Go event. One of those students' names will be drawn to win a 2010 Toyota Yaris.
Twelve of the students will win laptops, donated by Premier Medical Group and all of them will walk away with USB jump drives. Additionally, random drawings will take place for $25.00 gas cards donated by Beach Oil Company. «Read the rest of this article»

The Joe Heitz Pass & Goevent is quickly approaching. On Aug. 8, all CMCSS students who passed their Advanced Placement exams with a score of 3, 4, or 5 have the chance to win a brand new Toyota from Joe Heitz.
With the vision from the Director of Schools, Michael Harris, The Education Foundation searched for an additional partnership to complement the Pass and Go event to provide additional incentives for the students who qualified for the car. Premier Medical came on board and agreed to give-away 12 laptop computers to provide students another chance to win, in addition to the car. Premier will also provide flash drives to every student participant in the program so that everyone will walk away with something. «Read the rest of this article»
Downtown Kiwanis Club and Lone Star Rodeo Tour bring two days of excitement to Fairgrounds Park. 
This weekend brought two days of rodeo excitement to Clarksville at the Fairgrounds Park. Friday was the opening night and Wendy's Restaurants sponsored it's Kids Night at the Rodeo.
Glenn Childers, 2008 Downtown Kiwanis Club Chair, gave a brief rundown of this year's rodeo, adding that the Kiwanis Club, with its 128 members, are proud that this was their 24th year bringing the rodeo to the Clarksville community. This rodeo was a very family-oriented and family-friendly happening, with the proceeds the Downtown Kiwanis Club raise dedicated to aid children and youth programs.
The pageantry of rodeo is colorful, dramatic, patriotic and exciting. Mark North, rodeo announcer, does an excellent job of informing the crowd of what is going on in the arena and encouraging everyone's participation and appreciation for the athletes' performances on display, both human and animal. Livestock takes on an entirely new meaning when 3,000 pounds of bucking steer animal is in your face ! «Read the rest of this article»