Topic: John McCain

Clarksville, TN – Ample footage exists of the four-hour funeral procession of U.S. Senator John McCain, who died in 2018.
Full of speeches from the likes of Barack Obama and George W. Bush, it's easy to understand how Staff Sgt. Zachary Miller, a mild-mannered soldier from Alabama, could be lost in all the moving parts, even though he was front and center as McCain's body was borne to the hearse for burial.
«Read the rest of this article»
City of Clarksville
Clarksville, TN – Clarksville Mayor Kim McMillan directs that the United States, State and City flags be flown at half-staff at all City of Clarksville offices and facilities.
This is in keeping with the Presidential proclamation issued Monday afternoon to fly the U.S. Flag at half-staff as a mark of respect for U.S. Senator John McCain of Arizona, who died Saturday. The flags will remain at half-staff until McCain's interment.
"Change has come to America."
With those words, Obama accepted the designation "President-elect."
In Montgomery County,  voter apathy of the Election 2008 primary dissipated as a surge of voters discontent with economic and military policies of the Bush regime turned out in impressive numbers to cast their ballots and make history in the process.
Either way, the election would step onto new ground: with a female Vice-President or with the country's first African American President. In the early tallies from the East Coast, Obama surged forward with a momentum that garnered all six New England states, including the New Hampshire communities that in an upset vote brought McCain into the race for the presidency. «Read the rest of this article»
The following is the unedited text of Sen. John McCain's concession speech, having lost his presidential bid to Sen. Barack Obama in the Nov. 4, 2008, presidential election. A video of this speech follows the text.

Thank you. Thank you, my friends. Thank you for coming here on this beautiful Arizona evening.
My friends, we have — we have come to the end of a long journey. The American people have spoken, and they have spoken clearly.
A little while ago, I had the honor of calling Sen. Barack Obama to congratulate him. To congratulate him on being elected the next president of the country that we both love.
In a contest as long and difficult as this campaign has been, his success alone commands my respect for his ability and perseverance. But that he managed to do so by inspiring the hopes of so many millions of Americans who had once wrongly believed that they had little at stake or little influence in the election of an American president is something I deeply admire and commend him for achieving. «Read the rest of this article»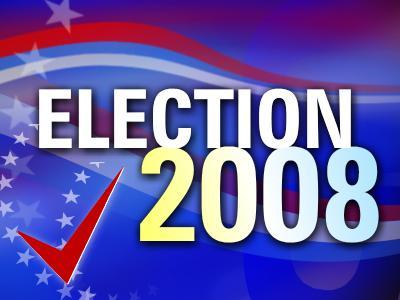 What a difference a day makes. From a lackluster and embarrassingly apathetic primary race across Montgomery County in which less than 12% of the county's registered voters turned out to vote, the early voting surge with its 40% turnout and the November 4 turnout of an additional 23% of registered voters made the 2008 ballots one for the record book. It was a wild ride.
Tennessee stayed Red, selecting John McCain as its presidential choice over Barack Obama, 30,167 to 25,702, a disappointment to the Clarksville for Obama organization, which ran a strong and well-organized Democratic effort on Obama's behalf.
Republican Lamar Alexander retained his U.S. Senate Seat handily with 32,006 over his closest challenger, Democrat Robert D. Tuke, with 16,329.
Marsha Blackburn (R) comfortably held her seat in the U.S. House of Representatives, 22,573 to 13,150 over challenger Randy G. Morris.
John Tanner held his U.S. House of Representatives 8th District seat with 97% of the vote, or 6,420 votes.
Democratic Challenger Tim Barnes took the District 22 State Senate Seat, ousting incumbent Rosalind Kurita, 27,996 to 15,700.
Joe Pitts easily retained his Tennessee House of Representatives 67th District seat with 12,519 votes (97,26%).
Tennessee House of Representatives 68th District seat was retained by Curtis Johnson with 18,172 votes (97.94%).

The much touted Wheel Tax Referendum was soundly defeated, 32,924 to 18,353.
With 99.085 (28,282 votes), Judge Charles Smith retained his judiciary seat.
City Council races are as follows:
Ward 3: James Lewis, 1243; Vincent S. Kruk 345.
Ward 4: Wallace Redd, 1358; Edward Fowler, 672.
Ward 5: Candy Johnson, 1501; Gary K. Brown, 611, Aaryn Coyle, 268.
Ward 8: David Allen, 2517;  Jim Doyle, 1359, David Cutting, 633.
Ward 9: Joel Wallace, 2035.
Ward 12: Jeff Burkhart, 2297; Wayne Harrison, 1981.
On this day before the historic Presidential Election 2008, Clarksville Online is endorsing the Barack Obama and Joe Biden ticket.
Obama, with a background of service to community and country, has proven to be an inspiration to millions of people across all demographics. He has conducted himself with ability, honor, and dignity, but most of all has offered clearly workable plans to rebuild America's economy and military. He has shown qualities of leadership that can mend global fences and re-instill America's honor around the world. «Read the rest of this article»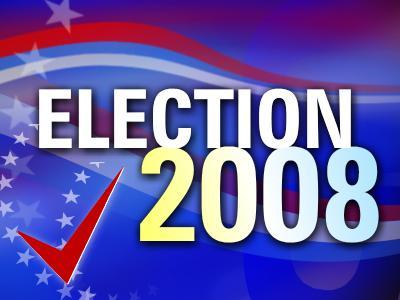 I googled the third debate dialogue to see if McCain really said:
Put soldiers in schools as teachers without requiring certification and Desert Storm was about protecting the oil.

Americans are innocent victims of greed and excess on Wall Street and as well as Washington, D.C.

Palin is a role model to women.

McCain rallies harbor few fringe peoples.
Here are McCain's statements:
1. McCain's solutions to education and why we had Desert Storm.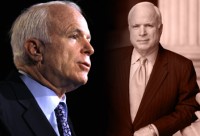 During the third debate, when asked about the state of education in the US, McCain had this, among other things, to say:
McCain: "We need to encourage programs such as Teach for America and Troops to Teachers where people, after having served in the military, can go right to teaching and not have to take these examinations or have the certification that  are are required in many states."
My Reaction (Incredulous) : Returning soldiers should go straight into teaching? «Read the rest of this article»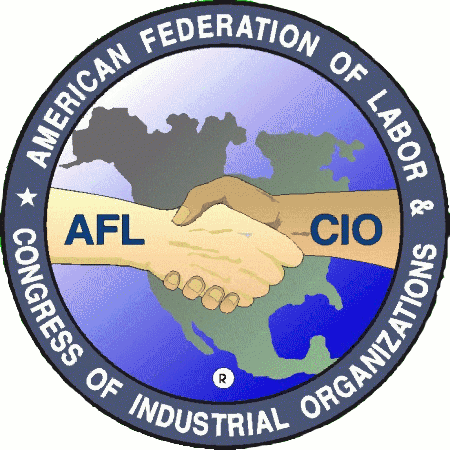 Sen. John McCain, meet Joe the plumber. Unlike Samuel Wurzelbacher, Joe's given name is…Joe.
And, unlike Wurzelbacher, he's a licensed plumber.
Joe Moenck, a plumber in Zumbrota, Minn., is a member of Plumbers and Pipe Fitters (UA) Local 6—which, like all building and construction trades unions, has high professional standards for its members—such as making sure they hold a license to practice their craft. «Read the rest of this article»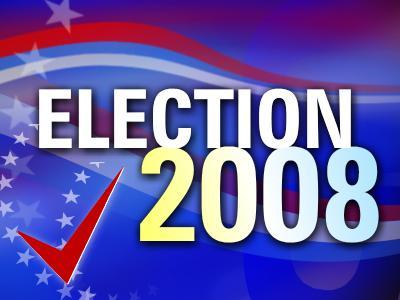 Having watched all three presidential debates (and the Palin/Biden VP debate), I just can't imagine what the GOP was thinking when they nominated John McCain, and followed that up with Alaska's Governor, Sarah Palin.
Okay, when McCain first popped on the Election 2008 radar back in that early New Hampshire primary, I was next door in Vermont, wondering with a bit of perverse pleasure how McCain managed to dislodge the likes of Romney, Giuliani, and others in a presidential nomination bid. It just got interesting, I thought. Little did I know…
I know now, though, that his nomination has been a boon to the Democratic Party, a boon magnified orders of magnitude by his choice of Palin as VP. Thank you, John for handing over so many states to the Dems. Three times in a row, I watched the debates, and watched the post debate charts fade from red to pink to yellow to light blue…you get the idea. «Read the rest of this article»
All research (that follows) is my own, although I hope the ideals I present are shared by most. Many of these questions have been asked before and are not original. I see McCain/Palin bumper stickers everywhere and I am getting scared, so I had to type out some things I had on my mind to see if I'm crazy or just alone in this state of confusion. It's way past my bedtime so please excuse the grammar. No reply is necessary; I just had to get it off my chest, but I would like to know what everyone I took the time to send this to thinks about the following. So, if you would humor me for a moment, help me understand this:
Sarah Palin has stated she believes in a literal translation of the Bible; a literal translation of the Bible dates creation of the Earth at 4000 B.C. Is the U.S. prepared to elect someone who truly believes dinosaurs became extinct only 6000 years ago? Forget the fact that science has proven the age of the Earth to be in the billions of years through countless (independent of each other) disciplines. Is the U.S. prepared to give the nuclear launch codes to someone who cannot pronounce the word 'nuclear' and refuses to believe in the science that created it? «Read the rest of this article»