Topic: Labor Unions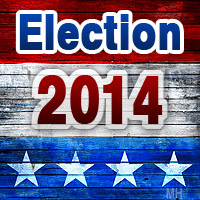 Nashville, TN – US Congressional candidate Dan Cramer, of Clarksville, received a vital endorsement from the AFL-CIO this week, earning the recommendation of the state's largest federation of labor unions.
The group decided Thursday that it would support Cramer in his bid for Tennessee's 7th district seat. Cramer's opponent in the race is incumbent Republican Marsha Blackburn.
«Read the rest of this article»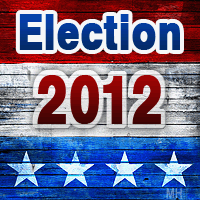 Clarksville, TN – Visit a local festival like the Third Annual Hilltop Barbecue Cook-off and you'll find politicians getting their message out. I ran into two of the Democrats who were working the crowd on Saturday and both had a lot to say about what is going on in Tennessee and what needs to be changed.
First, I talked with Credo Amouzouvik who is running for against Republican Representative Marsha Blackburn in the Seventh Congressional District of Tennessee. Credo is a combat-wounded Iraq war veteran and is medically retired. He immigrated and became a U.S. Citizen from the West African nation of Togo.
«Read the rest of this article»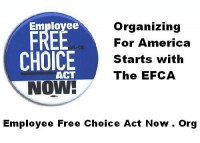 With an economy in chaos, massive layoffs, and the skyrocketing cost of health insurance, one has to wonder… How can we save the American Way of Life? One that ensures peace, prosperity, and economic security in the post-Bush era? The answer to that question is the same now as it was when America was struggling to come out of the Great Depression: empower workers by giving them the right to form unions. There is a unique opportunity now to do just that as debate begins over one of the most important pieces of labor legislation to come through Washington in decades, the Employee Free Choice Act. This law, which some refer to as "EFCA", would ensure that workers have a free choice to form a union and bargain with their employers for higher wages, benefits, and better working conditions. It would crack down on employers who routinely intimidate, bribe, and often fire pro-union workers as they try to form a union by addressing weaknesses in current U.S. labor law.
What you need to know right now, while the debate unfolds in Congress on the Employee Free Choice Act, is how right-wing conservatives, funded by corporate America, are lying to you about it. The big problem with EFCA, the Right tells us, is that it "takes away secret ballot elections" when a group of workers is deciding whether or not to form a union. Despite their hatred for secret ballot elections in their own boardrooms and shareholder meetings, America's CEO's now suddenly have a new appreciation for the democratic process when it comes to this law and are demanding that the "secret ballot" be preserved in union organizing drives. «Read the rest of this article»
Democrats from five counties flocked to the Hand Farm in Montgomery for the annual "Labor Day" barbecue and party rally. The event, which is coordinated by the Montgomery County Democratic Party and held each year on the first Saturday after the national holiday, is designed to celebrate Labor in the form of unions and workers. It jumpstarts the "politicking" that will dominate the ensuing two months before the 2008 Presidential election. Participating counties included Montgomery as the host county, with Cheatham, Robertson, Davidson and Williamson Counties throwing their support to the event.
Kim McMillan, the first woman elected as majority leader of the State House of Representatives, emcee'd the event, which presented an array of guest speakers including Congressman Lincoln Davis of Tennessee's 4th District, Gray Sasser, Chairman of the state Democratic Party; Tennessee AFL-CIO President Jerry Lee; State AFL-CIO Organizing Director Stuart Acuff; U.S. Senate Candidate Bob Tuke; and U.S. 7th Congressional District Candidate Randy Morris. «Read the rest of this article»
The Atomic Trades and Labor Council has endorsed Bob Tuke to become Tennessee's next U.S. Senator and to defeat Lamar Alexander in November.  The ATLC is comprised of 16 international unions and 17 local unions and represents approximately 2,100 members at Oak Ridge National Laboratory and the Y-12 National Security Complex.  The ATLC joins a growing list of Tuke for Tennessee endorsers, including:
Tennessee AFL-CIO Labor Council – Representing 340 Local Unions and 250,000 workers throughout Tennesse
Tennessee Professional Fire Fighters Association
Teamsters Local Union 519 – Knoxville, TN «Read the rest of this article»