Topic: Mentors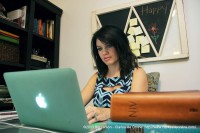 Clarksville, TN – I started attending church in the 80's. I was 12, and very intimidated by the church scene. All the kids knew stuff. They knew about people from the Bible. They had verses memorized. They had always been in church.
I felt like a deviant weirdo misfit on a weekly basis. I didn't hate church, but I can't say that I liked it.
Well except on potluck days. Then I loved church.
It wasn't just the creamy green bean casserole with fried crunchy onions on top. It wasn't the potluck itself. What I really liked was not something you'd think a 12 year old would even care about.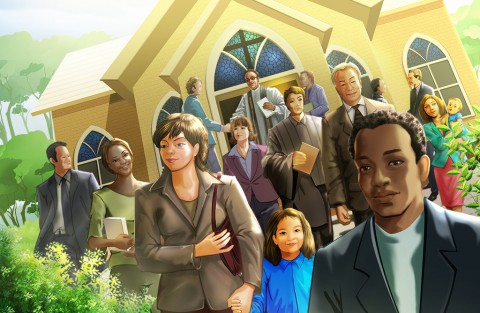 «Read the rest of this article»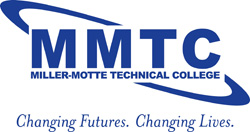 Clarksville, TN – Saturday, April 28, 2011 Miller-Motte Technical College opened its campus to youth enrolled in the LEAP Youth Development Program. The tour was arranged by Maria Scott, the Miller-Motte High School Presenter.
Youth, parents, and mentors were provided light refreshments and given an extensive overview of the various academic programs including massage therapy, cosmetology, computer network administration, security and investigation, respiratory therapy and surgical technology. The tour consisted of five buildings including Serenity Salon and Spa at MMTC.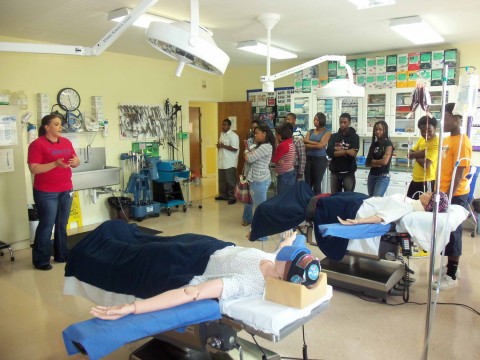 «Read the rest of this article»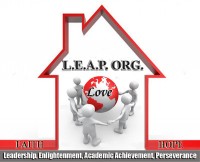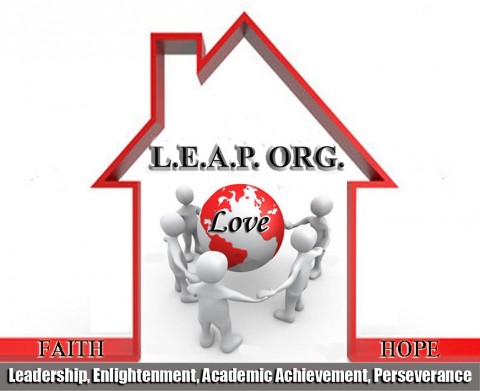 Clarksville, TN – On August 20th, The LEAP Board of Directors, mentors, and mentees partook in a fun outing at the Pinnacle Bowling Alley to foster teamwork and build relationships among the growing organization.
"Some organizations grow so large that the staff don't know who the board of directors are. I feel privileged to be apart of an organization where regardless of title, I can fellowship with everyone involved." said LEAP Board Vice President Eric Purvis.
«Read the rest of this article»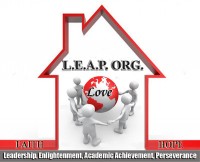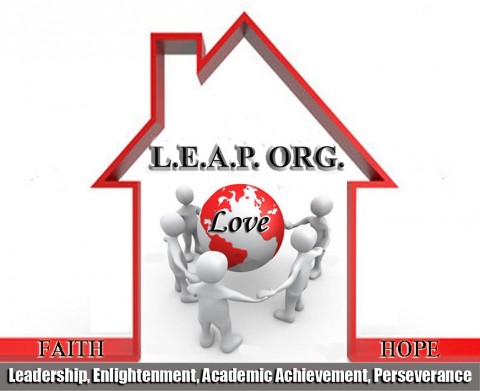 Clarksville, TN – The LEAP Organization is calling middle & high school students to begin the orientation/intake process to become a LEAP Intern. Beginning April 6th from 6:00pm to 7:00pm students will meet at the Emmanuel Family Life Center.
Each Wednesday students will be assigned an individual task to be completed by the following Wednesday. After completing the indoctrination process, students will earn the title of Intern and be eligible for scholarships, job shadowing opportunities, and additional incentives.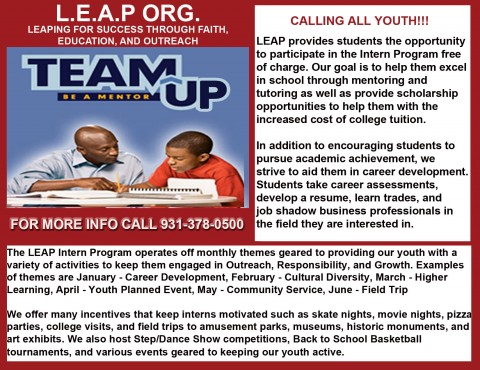 «Read the rest of this article»
Restoring a rusted 1959 Pontiac Catalina may be a daunting task but perhaps not as challenging as helping at-risk teens better their lives.
However, empowering these teens to perform a full restoration of the '59 Catalina is the mission of Project 59, an initiative led by Mitch Rollins, an adjunct faculty member in the APSU Department of Psychology.
Rollins also is the owner of Maaco, a collision repair center in Clarksville, which partners with the Clarksville Police Department in a program called Operation Turnaround. Project 59 is a component of the program, with 24 at-risk teens participating.
«Read the rest of this article»