Topic: National Teen Driver Safety Week
AAA Foundation Research Suggests States Could Reduce Crashes by Extending GDL Requirements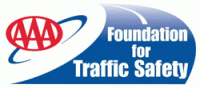 Tampa, FL – Experience behind the wheel may matter more than age when it comes to the safety of young-adult drivers, according to two new studies by the AAA Foundation for Traffic Safety. These results suggest that states could reduce road crashes, fatalities and injuries by extending graduated driver licensing (GDL) laws to novice drivers beyond age 17. AAA is promoting this research as part of National Teen Driver Safety Week, which takes place from Oct. 19th-25th.
«Read the rest of this article»
National Campaign Taking Place October 19th-25th

Nashville, TN – The Governor's Highway Safety Office is teaming up with the National Highway Traffic Safety Administration October 19th- 25th to spread awareness about teen driver safety.
Motor vehicle crashes are the number one killer of 14 -18 year olds in the United States. In 2013, 39,140 crashes in Tennessee involved a driver age 20 or younger. Those crashes accounted for over thirteen percent of total crashes throughout the state. While this is a decline from 2012, it is still more than one hundred crashes each day. «Read the rest of this article»
shopautoweek.com offers tips for educating young drivers and keeping them safe year-round

Detroit, MI – Traffic crashes are the leading cause of death for American teenagers, with teens involved in three times as many fatal crashes as other drivers, says the National Highway Traffic Safety Administration (NHTSA). In recognition of October 16th-22nd being NHTSA's "Teen Driver Safety Week," shopautoweek.com offers tips for keeping young drivers safe on the road – this week and throughout the year. 
Some research suggests that driver's education programs don't reduce the number of teen-related crashes, but such programs are often required by state mandate.  Even when they're not, driver's training can be a helpful learning tool when paired with real world experience. «Read the rest of this article»
America To Teen Drivers: 'Keep Your Hands On The Wheel; Your Eyes On The Road; And Your Thumbs Off Your Phone's Key Pad,'
Says Clarksville Police Department

Clarksville, TN – Everyone knows that young people are the future of the Nation, but it's becoming increasingly clear that the future of young people on the Nation's highways isn't quite so rosy. This is particularly true with the growth in popularity of all manner of electronic devices that are vying for the attention of young drivers over the act of driving itself.
"Far too often, the devices are winning, and our kids are losing," says Chief Al Ansley, Clarksville Police Department.
First, the bad news: According to the U.S. Department of Transportation's National Highway Traffic Safety Administration (NHTSA), in 2008, more than 3,750 teens ages 15 through 19 died in automobile crashes of all types, and almost 660, or 18 percent, of those were killed in crashes involving some form of distracted driving.
«Read the rest of this article»
Teens Are Conflicted; State Farm Survey Shows 70% of New Drivers Are Nervous About Being in a Crash or Hurting Someone; Yet 57% Say They Text While Driving
Bloomington, IL – Newly analyzed State Farm® claims data shows the trend continues – October remains the most dangerous month of the year for teen driver crashes. According to claims data spanning the last seven years, the highest number of injury or collision claims filed by 16- and 17-year-old drivers continues to hit a high point in October, spiking by about 15 percent when compared to other months of the year.
State Farm evaluated its extensive claims database from 2003 – 2009, and in every year, October continues to register the most claims across the United States and portions of Canada. At a state level, about 1 in 4 states show October as the most dangerous month of the year for teen crashes. About 70 percent of states show October as being among its top three months for teen accident claims. «Read the rest of this article»