Topic: Pedestrian

Clarksville, TN – The Clarksville Police Department wants to remind everyone of safety tips for pedestrians. As a pedestrian, you are at a major disadvantage when crossing streets, intersections and standing on corners. You are not always visible to drivers; especially for large truck and bus drivers and you don't stand a chance if a vehicle hits you.
Pedestrians need to be careful of all vehicles and never take chances when they are sharing the road with large vehicles, like trucks and buses. Here are some safety tips that can keep you safe when walking from one destination to another.
«Read the rest of this article»

Clarksville, TN – Due to current pedestrian traffic crash incidents reported in Clarksville, the Clarksville Police Department wants to make the public aware of Safety Tips and Pedestrian Laws.
In the last two months (December and January) the Clarksville Police Department has investigated four pedestrian traffic crashes. Three of those four pedestrian traffic crashes were fatal. Below, is a combination of Safety Tips, State Laws, and City Codes in reference to pedestrian traffic. «Read the rest of this article»

Clarksville, TN – On Thursday, July 4th, around 8:11am a vehicle traveling on Riverside Drive struck a gas pump causing an explosion. A pedestrian walking by avoided the vehicle but was burned by the explosion.
Clarksville Police Investigators got a report from Vanderbilt Burn Unit. The Pedestrian is in Critical Condition, but is stable at this time. Police are still unable to release their name yet.  Investigation is still on-going and there is no new information that Police can release at this time.
For more on the story, see: One Vehicle Crash Leads To Pedestrian Burned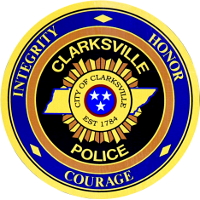 Clarksville, TN – Clarksville Police are investigating a one vehicle crash that occurred this morning while traveling south on Riverside Drive.  According to police reports, a 2008 white Lincoln MKZ driven by John Ward, was traveling south and veered into oncoming traffic, left the road and struck a gas pump at the Exxon station  on South Riverside Drive.
The impact of the crash caused an explosion at one of the gas pumps. «Read the rest of this article»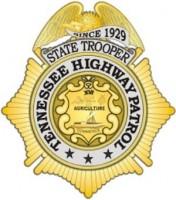 Nashville, TN – The Tennessee Highway Patrol will plan for increased visibility and enforcement efforts on Halloween to ensure a safe and happy holiday for all Tennesseans.
Last year in Tennessee, no one was killed on Halloween between midnight, October 31st, 2011, through 6:00am, November 1st, 2011. That compares to one person killed in one crash on Halloween during the same time period in 2010.
"There is typically a dramatic increase in pedestrian traffic on Halloween. We want to remind motorists to slow down and watch for children on all roadways. Halloween should be a time for good family fun. However, children, parents and motorists must remember that safety comes first," Department of Safety and Homeland Security Commissioner Bill Gibbons said. «Read the rest of this article»