Topic: Penn State University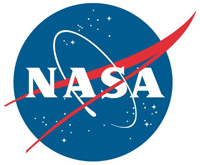 Greenbelt, MD – A pair of distant explosions discovered by NASA's Fermi Gamma-ray Space Telescope and Neil Gehrels Swift Observatory have produced the highest-energy light yet seen from these events, called gamma-ray bursts (GRBs). The record-setting detections, made by two different ground-based observatories, provide new insights into the mechanisms driving gamma-ray bursts.
Astronomers first recognized the GRB phenomenon 46 years ago. The blasts appear at random locations in the sky about once a day, on average.
«Read the rest of this article»

Clarksville, TN – Zone 3, the Austin Peay State University Center of Excellence for the Creative Arts' literary journal, welcomes a diverse group of writers, filmmakers and creative minds for its Fall 2017 Zone 3 Reading Series.
Steven Sherrill will travel to campus on September 19th, at 4:00pm to give a reading of his fiction.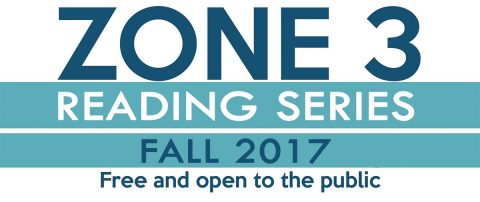 «Read the rest of this article»
The Space Telescope Science Institute (STScI)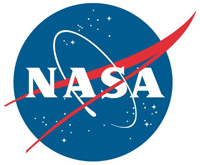 Baltimore, MD – As British royal families fought the War of the Roses in the 1400s for control of England's throne, a grouping of stars was waging its own contentious skirmish — a star war far away in the Orion Nebula.
The stars were battling each other in a gravitational tussle, which ended with the system breaking apart and at least three stars being ejected in different directions. The speedy, wayward stars went unnoticed for hundreds of years until, over the past few decades, two of them were spotted in infrared and radio observations, which could penetrate the thick dust in the Orion Nebula.
«Read the rest of this article»

Clarksville, TN – While much of America focused on each word said during the recent first presidential debate, something else was gnawing at the back of the mind of Austin Peay State University professor of history, Dr. Minoa Uffelman.
For the last seven years, the University's Phi Alpha Theta National Honor Society (PAT), which Uffelman advises, has been recognized each fall with the national Best Chapter Award, but September was drawing to a close without word on a possible eighth consecutive award.
«Read the rest of this article»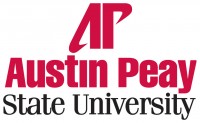 Clarksville, TN – Dr. Lynne Sponaugle Crosby, a high-level administrator at Florida State College at Jacksonville (FSCJ), was recently named assistant provost and assistant vice president of Academic Affairs at Austin Peay State University.
Brian Johnson, now president of Tuskegee University, previously served as assistant provost until August 2013, when he was named vice president of APSU's Office of Strategic Planning and Institutional Research. «Read the rest of this article»
Written by Janet Anderson
NASA's Marshall Space Flight Center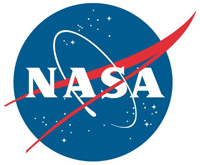 Huntsville, AL – A fast-moving pulsar appears to have punched a hole in a disk of gas around its companion star and launched a fragment of the disk outward at a speed of about 4 million miles per hour. NASA's Chandra X-ray Observatory is tracking this cosmic clump, which appears to be picking up speed as it moves out.
The double star system PSR B1259-63/LS 2883 – or B1259 for short – contains a star about 30 times as massive as the Sun and a pulsar, an ultra-dense neutron star left behind when an even more massive star underwent a supernova explosion.
«Read the rest of this article»
Written by Whitney Clavin
NASA's Jet Propulsion Laboratory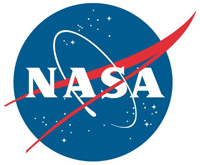 Pasadena, CA – Using data from NASA's Chandra X-ray Observatory and infrared telescopes, astronomers have made an important advance in the understanding of how clusters of stars come into being.
The data show early notions of how star clusters are formed cannot be correct. The simplest idea is stars form into clusters when a giant cloud of gas and dust condenses.
«Read the rest of this article»
Written by Whitney Clavin
NASA's Jet Propulsion Laboratory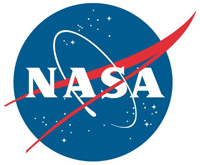 Pasadena, CA – After searching hundreds of millions of objects across our sky, NASA's Wide-Field Infrared Survey Explorer (WISE) has turned up no evidence of the hypothesized celestial body in our solar system commonly dubbed "Planet X."
Researchers previously had theorized about the existence of this large, but unseen celestial body, suspected to lie somewhere beyond the orbit of Pluto. In addition to "Planet X," the body had garnered other nicknames, including "Nemesis" and "Tyche."
«Read the rest of this article»
Tennessee Titans (4-6) vs. Oakland Raiders (4-6)
Sunday, November 24th, 2013 | 3:05pm CST
O.co Coliseum | Oakland, CA | TV: CBS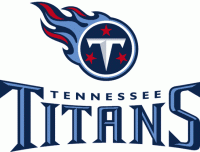 Nashville, TN – The Tennessee Titans (4-6) play their first of three consecutive road games this week, traveling to Oakland to face the Raiders (4-6) in a late afternoon matchup. Kickoff at O.co Coliseum (capacity 53,286) is scheduled for 3:05pm CST on Sunday, November 24th.
The Titans have not played at Oakland since the 2004 season and have not won at O.co Coliseum since 2001. They have taken the two most recent battles in Tennessee (2007 and 2010), although the Raiders hold a 27-19 overall series lead, including playoffs.
«Read the rest of this article»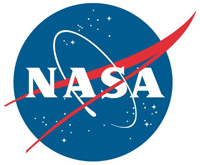 Pasadena, CA – There is only one planet we know of, so far, that is drenched with life. That planet is Earth, as you may have guessed, and it has all the right conditions for critters to thrive on its surface. Do other planets beyond our solar system, called exoplanets, also host life forms?
Astronomers still don't know the answer, but they search for potentially habitable planets using a handful of criteria. Ideally, they want to find planets just like Earth, since we know without a doubt that life took root here. The hunt is on for planets about the size of Earth that orbit at just the right distance from their star – in a region termed the habitable zone.
«Read the rest of this article»