Topic: Sevier Station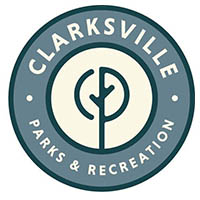 Clarksville, TN – On Saturday, September 12th, 2020, the Fort Defiance Interpretive Center will hold it's annual Sevier Day from 10:00am to 3:00pm.
The event focuses on the frontier and colonial history of Clarksville. Native American and frontier re-enactors will demonstrate activities such as flint knapping, an authentic blacksmith operation, frontier camp life, ax throwing, and flintlock musket firing.
"Valentine Sevier and his family settled this area in 1790 and built a compound and station at the confluence of the Cumberland River and Red River," said William Parker, Historical Interpreter at Fort Defiance.
«Read the rest of this article»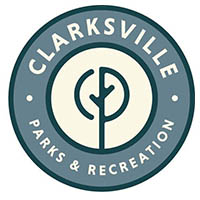 Clarksville, TN – The Fort Defiance Civil War Park and Interpretive Center will be offering a variety of events in September.
Festivities are free of charge and diverse, offering something for visitors of all ages looking to have a great time at one of Clarksville's most treasured gathering places.
A community favorite historic site, Fort Defiance Civil War Park and Interpretive Center is located at 120 Duncan Street.
«Read the rest of this article»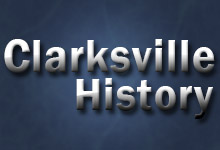 Clarksville, TN – In 1780 a group of 300 daring pioneers decided to journey upon the Tennessee River and the Cumberland River in flatboats and canoes.
The destination for some of them would be present day Montgomery County, upon the Red River at the mouth of Passenger Creek. Yet, in order to arrive at their destination they had to guide their boats through a frontier full of Native Americans determined to attack them.
Why would they attempt such an endeavor which seemed to almost promise violence, deprivation, and other hardships?
«Read the rest of this article»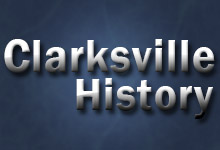 Clarksville, TN – If you look hard enough, it is not difficult to find a rather cynical analysis of recorded history. For example, "The past actually happened. History is what someone took the time to write down," says writer and comedian, Whitney A. Brown.
Or there is American writer and Civil War veteran, Ambrose Bierce, who chimed in with, "God alone knows the future, but only a historian can alter the past."
Yet, despite these opinions and the imperfections they reveal concerning the whole endeavor of unearthing information about the past, it is still considered a noble one.
«Read the rest of this article»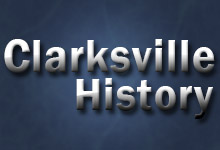 Clarksville, TN – Our lives here in Middle Tennessee are built upon the foundation of those who lived before us. The names of these souls of long ago are sprinkled upon our consciousness as they are now reflected in the names of our counties, cities, and roads: John Montgomery, George Rogers Clark, James Robertson, etc.
They are people who lived the prime of their lives in the late 18th century on the cusp of a new nation, bordering a frontier with a plethora of possibilities. These men are revered and their lives have been boiled down to a thick consistency of stories that all reflect their heroism, bravery, and sometimes larger than life achievements.
In the past there has been a definite vibe that they are only to be portrayed as one dimensional hero type characters and to do otherwise would be akin to blasphemy.
«Read the rest of this article»


Clarksville, TN – Clarksville's Parks and Recreation Department invites the public to a dedication ceremony for the new Valentine Sevier Memorial monument at 1:00pm, Tuesday, April 16th at the Sevier Station Park.
«Read the rest of this article»


Clarksville, TN – On Monday, February 6th at 10:00am at Sevier Station, the Clarksville Historical Society will present a check in the amount of $11,560 to the City of Clarksville Parks & Recreation Department.
The money has been used to replace the roof at Sevier Station. «Read the rest of this article»