Topic: Stewart County Sheriff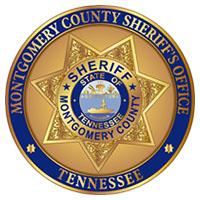 Clarksville, TN – Former Montgomery County Sheriff's Office Explorer Garrett Rye was recognized for his heroic actions when he assisted Stewart County Sheriff Frankie Gray with an arrest.
Sheriff Gray initiated a traffic stop in February when the driver became aggressive. He refused to comply with instructions given by Gray and become violent. Garrett assisted the Sheriff in getting the suspect handcuffed.
"If it wasn't for Garrett I know this traffic stop would have ended with either myself or the suspect getting hurt," said Sheriff Gray. "I'm grateful he was there and brave enough to act."
«Read the rest of this article»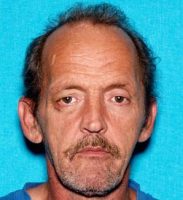 Woodlawn, TN – Just before 10:30am Friday morning, October 5th, 2018, Kirby Gene Wallace was taken into custody by Henry County Sheriff Monte Belew and Corporal Stacey Bostwick. This ended a week long manhunt for the 53 year old Wallace who was wanted for killing two people and injuring another.
Belew and Bostwick had left the search Thursday afternoon but were called back around 12:30am Friday morning because there was need of another track dog. Stacey Bostwick handles Rowdy one of Henry County's blood hounds.
«Read the rest of this article»
Montgomery County Sheriff's Office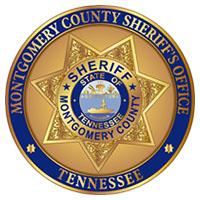 Clarksville, TN – The Montgomery County Sheriff's Office reports that all roads in Montgomery County are now open. The search area for Kirby Gene Wallace has been moved to Stewart county after a credible sighting in the Hayes Ridge Road and Wild Cat Creek Road area.
The Cumberland City ferry will be temporarily shut down this morning while the search for Kirby Wallace extends into Stewart County.
In Stewart County per Sheriff Frankie Gray, bus routes #6 and #35 are canceled today, due to a new perimeter that has been setup on Hayes Ridge around to Bartee Road. Please continue to be vigilant, keep doors and windows locked, and also keep keys out of vehicles and keep vehicles locked.
«Read the rest of this article»
Clarksville Police Department

Clarksville, TN – Deputy Chief Charles F. Gray, more commonly known as "Frankie" retired today after 34 years with the Clarksville Police Department. But, he won't be kicking back in an easy chair any time soon.
He is hanging up his Deputy Chief of Clarksville Police Department uniform for a new Sheriff of Stewart County uniform. He recently won the election for Sheriff in Stewart County.
«Read the rest of this article»