Topic: Tommy Badon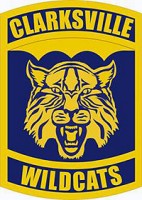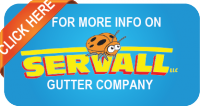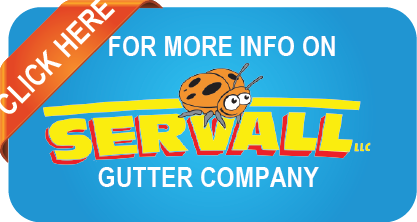 Clarksville, TN – The local high school wrestling season comes to a close this week, adding significance to the last district duals. Thursday, the Northwest Vikings hosted what was scheduled to be a quad meet, but ended up being a short triangular meet with the Beech Buccaneers and the Clarksville High Wildcats.
At the end of the night, it was the Buccaneers and the Wildcats who picked up important wins. The Wildcats split the night, losing to the Buccaneers, then finishing with a win over the Vikings.
«Read the rest of this article»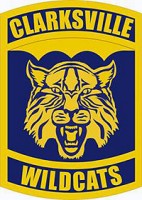 Clarksville, TN – When Tommy Badon took over as coach of the Clarksville High School wrestling program he knew of the history and success the program has had in the past with district championship after district championship.
Well, he and his Wildcats squad continued that tradition, January 21st at the William Workman Gymnasium, as CHS won its 18th straight district team dual championship with a 42-33 result in the finals versus West Creek High School.
«Read the rest of this article»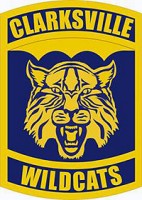 Clarksville, TN – Although the night didn't start like they wanted it to, the Clarksville High School wrestling team sent its 12 seniors out with a victory, January 16th at William Workman Gymnasium on Senior Night, as they defeated West Creek High School 36-28 after falling to Wilson Central High School 51-22 in the opener.
Wilson Central defeated West Creek in the night's other match, 72-6.
Clarksville High and West Creek both won seven weight classes in their head-to-head matchup, but where the Coyotes only came away with two pins in its victories over the Wildcats, CHS was able to collect five pins in its wins.
«Read the rest of this article»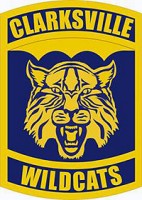 Clarksville, TN – In looking for its third head wrestling coach in as many seasons, Clarksville High School turned to a familiar face to local prep wrestling fans, with Tommy Badon moving from former district rival Dickson County High School to take charge of the successful program.
Along with having coached against the Wildcats for several seasons, Badon has personal ties to the school, with his father being a former assistant principle at CHS in the middle to late 1970's before moving to Franklin, TN and becoming an administrator in the Franklin Special School District.
«Read the rest of this article»