Topic: Volunteer State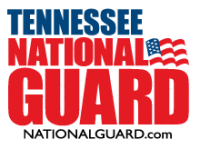 Nashville, TN – On Monday, November 2nd, 2020, the Tennessee National Guard celebrated the life of President James K. Polk in a wreath laying ceremony at the Tennessee State Capitol in honor of Polk's 225th birthday.
Each year, a representative of the current President of the United States is responsible for placing a wreath on the tomb of past Presidents to honor them and their service on the day of their birth. Maj. Gen. Jeff Holmes, Tennessee's Adjutant General, represented the President of the United States at the ceremony as Tennessee Governor Bill Lee and Mrs. Beth Sanders, the Past President for the James K. Polk Association, laid a wreath on Polk's Tomb situated in the grounds of the Tennessee Capitol.
«Read the rest of this article»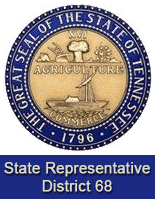 Nashville, TN – Recently, the state of Tennessee launched a comprehensive program to raise awareness about the benefits of registered apprenticeships.
ApprenticeshipTN is designed to increase the number of skilled employees that comprise our state's workforce.
Under the program, apprentices participate in supervised on-the-job training, as well as job-related education. Additionally, they are compensated, and their wages continue to increase as they move further into the program.
«Read the rest of this article»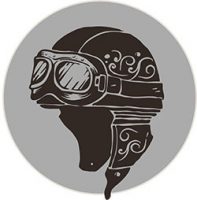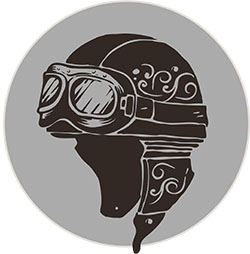 Clarksville, TN – In July of this year, Tennessee joined about 17 other states in implementing a cellphone law. In the Volunteer state, drivers could face a fine of up to $200.00 for using their cellphone while driving. Drivers 18 and older will be prohibited from holding or physically supporting a phone while driving.
My "unofficial" observation? Nothing's changed.
My brothers in law enforcement tell me that their superiors have told them to just give "warnings" until the general pubic understands the new law.
From 2015 to 2017, Tennessee topped the list for cellphone distracted driving deaths nationwide according to a new study by ValuePenguin of National Highway Traffic Administration data.
«Read the rest of this article»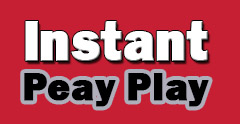 Clarksville, TN – As Austin Peay State University's softball team opens up its regular season this week, the Governors look to prove the preseason prognosticators wrong and make a run to return to post-season play.
The Govs were picked to finish 11th out of the 12 teams in the 2017 Ohio Valley Conference preseason poll, after recording a 9-38 overall record in 2016 – including a 5-22 mark in conference play.
«Read the rest of this article»

Nashville, TN – In 1951, the average cost of a new house in the U.S. was $9,000, gas was 19 cents a gallon and the "I Love Lucy" television show made its debut.
That same year, dental health in Tennessee took an important step forward when Milan, in Gibson County, became the first city in the Volunteer State to fluoridate its water supply.
«Read the rest of this article»

Nashville, TN – "Tennessee Uncharted," the Tennessee Wildlife Resources Agency's television program, has been named as the best outdoors television series in the country by the Association for Conservation Information, Inc. (ACI).
"Tennessee Uncharted" made its debut in October 2014. TWRA partners with Knoxville-based Designsensory and production company PopFizz to bring the weekly program to television viewers across the state on PBS stations. The program showcases the outdoors, including unique locations, techniques and traditions in the Volunteer State.
«Read the rest of this article»
Written by Brad Kirtley
Austin Peay Sports Information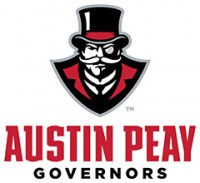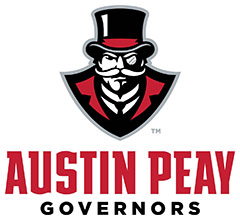 Clarksville, TN – Ron Shumate, the former Chattanooga and Southeast Missouri basketball coach, had a favorite saying about fans: "They are with you win or win."
That certainly is not the case with this year's newest Red Coat Society inductees, Hal Mathews and Terry Griffin. Through thick and thin, great and not-so-good seasons in APSU athletics, both became Austin Peay fans early in their respective lives and remain so as adults.
The Red Coat Society, now in its 12th year, serves as a Hall of Fame of service for the Governors Club, APSU's Athletics booster club.
Mathews and Griffin will be honored at halftime of the Governors-Murray State men's game, Saturday. A reception for them will be held at 3:30pm, Saturday prior to the Lady Govs-Racers contest.
«Read the rest of this article»
Austin Peay Sports Information Office

Gallatin, TN – Austin Peay State University's softball team completed the road part of its fall schedule with a 3-1 record after sweeping Volunteer State Community College, Friday evening, by scores of 7-4 and 14-4.
The Lady Govs never trailed the Lady Pioneers in the doubleheader, scoring in five of seven innings in Game 1, while putting together two innings of five or more runs in Game 2.
«Read the rest of this article»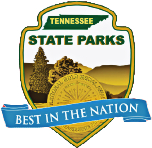 Nashville, TN – Show dad your appreciation by taking him out for a delicious meal at one of Tennessee State Parks' restaurants this Father's Day, Sunday, June 15th.
Tennessee State Parks invite you to spend time with family and friends, celebrate dad's big day and enjoy Tennessee's natural wonders at one of eight state park restaurants serving a Father's Day Buffet. Buffet selections and prices will vary, ranging from $14.95 to $17.95. Prices do not include drink, tax or gratuity.
«Read the rest of this article»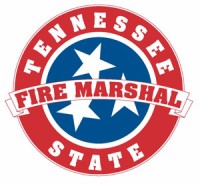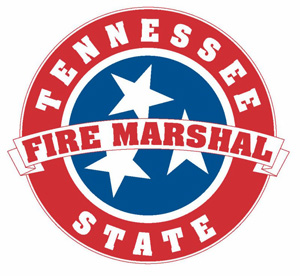 Nashville, TN – The wave of harsh winter weather rolling through the Volunteer State is leaving a trail of destruction in its wake that includes home fires, frozen pipes, and power outages.  The State Fire Marshal's Office wants to remind Tennesseans how crucial it is to keep fire safety in mind during the winter months.
"The brutally cold conditions we have experienced this week can drastically increase fire risks during what is already a peak season for residential fires," said State Fire Marshal and Commerce & Insurance Commissioner Julie Mix McPeak. "It is crucial to make fire safety a priority in and around our homes to avoid the damage that can accompany frigid temperatures." «Read the rest of this article»