Topic: Wall Street Bail-Out
Guest Commentator Dennis Kucinich, D-Ohio, offers a plan to save "Main Street."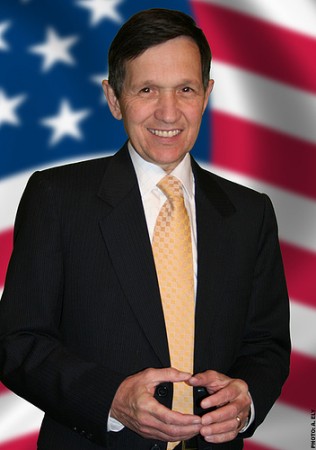 While Wall Street and the Bush Administration try to blackmail Congress into a $700 billion bailout for corporations that have shown zero concern about the plight of the American people through the last decade, I have been working on a comprehensive alternative. Today, I am releasing a plan for economic recovery that will provide not only economic stimulus, but also fairness for everyday people on every "Main Street" in America. The plan  detailed will also be available on the campaign website www.kucinich.us.
Of course, this is a plan that has not only economic implications, but also moral and spiritual implications as well. The social, economic, and political divisions in our nation must be healed.  We can make a new beginning, seizing this moment of crisis and transforming it into a moment of rebirth for our nation. «Read the rest of this article»
In response to John McCain's decision to return to suspend campaigning and return to Washington, his request to postponed the scheduled Sept. 26 debate in Oxford, Mississippi, and in response to the fiscal crisis and a proposed $700 million bail out, Senator Barack Obama spoke out on the issues at a Press Conference Wednesday afternoon. We offer our readers a replay of Obama's statement.
https://www.youtube.com/watch?v=h9PGP3m2hSo
BREAKING NEWS: John McCain this afternoon announced he was suspending his campaign to focus on the economic crisis in America and has requested that the Sept. 26 debate be rescheduled.
President Bush to address nation at 8 p.m. CST.
McCain's decision is a complete about-face from his prior statements  that the United States economy is "fundamentally sound." This is John McCain's statement, released at 3 p.m. today.:
America this week faces an historic crisis in our financial system. We must pass legislation to address this crisis. If we do not, credit will dry up, with devastating consequences for our economy. People will no longer be able to buy homes and their life savings will be at stake. Businesses will not have enough money to pay their employees. If we do not act, ever corner of our country will be impacted. We cannot allow this to happen.
Last Friday, I laid out my proposal and I have since discussed my priorities and concerns with the bill the Administration has put forward. Senator Obama has expressed his priorities and concerns.This morning, I met with a group of economic advisers to talk about the proposal on the table and the steps that we should take going forward.I have also spoken with members of Congress to hear their perspective. «Read the rest of this article»
You are being told that we must pony up for Wall Street's mistakes over the past 20 years. You are being told that if you do not it will only cost you more in the long run. You are being told that if you do not do so, the world as we know it will cease to exist. That part, at least, is correct.
For the past twenty years, beginning with the Reagan administration, economic war has been waged on you, the middle class. The champions of the "free market" demanded that all fetters, all regulations, be removed from the market. It was claimed that regulations were bad, that they prevented the market from operating "efficiently", that the "freer" the market, the more we would all benefit. «Read the rest of this article»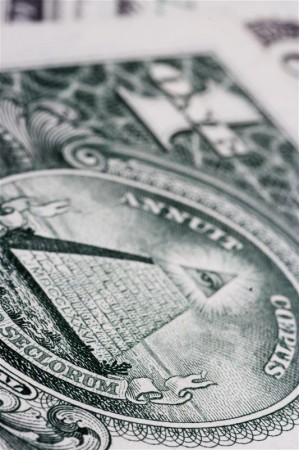 Northampton, MA (9.23.08) ~~ The plan proposed by President Bush and Secretary Paulson for a $700 billion bailout of Wall Street is difficult for most people to comprehend. National Priorities Project, a non-partisan organization that offers research and analysis of federal spending priorities, is offering an analysis of what $700 billion means to taxpayers.
"It is extremely difficult for most of us to get our minds around what this extraordinary amount of money means.  We hear every day about spending cuts to infrastructure and social services. Now the current Administration is proposing to spend more than what is currently allocated for the U.S. War in Iraq on this Wall Street bailout.  It is critically important that we urge our elected representatives to take a close and careful look at the trade offs involved in their decisions."
~~ Jo Comerford, Executive Director of National Priorities Project. «Read the rest of this article»