Topic: Wedding
New report reveals money-saving strategies to help couples to save money and still wed in style.

Yonkers, NY – It's a day many dream about their whole lives and the $60-billion-a-year wedding industry knows just how to stoke expectations and drum up sales.  While many couples have a limit on what they plan to spend on their wedding, a new Consumer Reports survey found that many of them go over budget, with some even dipping into savings and retirement accounts to pay for the occasion.
Consumer Reports National Research Center surveyed 464 Americans who'd had a wedding reception in the last five years; 78 percent of those newlyweds reported they had budgeted for their reception.
«Read the rest of this article»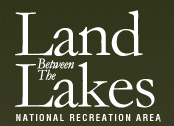 Golden Pond, KY – Celebrate an 1850's wedding at The Homeplace on Saturday, March 29th. The wedding ceremony and celebration will take place from 1:00pm-3:00pm and is included with Homeplace admission. Beginning at 10:00am, you can see the wedding dress, hope chest, and wedding gifts.
At 11:00am, learn the history of the Single Pen House. The Homeplace serves as a living history farm located in the Tennessee portion of Land Between The Lakes (LBL) National Recreation Area. Visitors can participate in the wedding just like friends of the couple getting married.
«Read the rest of this article»
On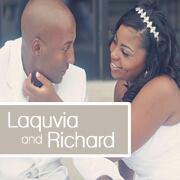 September 15th, 2012 the Pinnacle "Down Under" was filled with laughter and tears of joy in celebration of the union between Laquvia Johnson and LEAP Founder Richard "Reason" Garrett.
Local comedian Deztin "DJ" Pryor entertained the guests while the couple took some newly wed photo's followed by the duo wowing family and friends with a surprise first dance that began with the traditional slow dance evolving into a choreographed hip hop routine to a mix of various songs. «Read the rest of this article»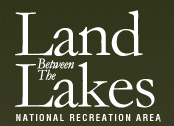 Golden Pond, KY – Celebrate an 1850's wedding at The Homeplace Living History Farm on Saturday, October 15th. The Homeplace is located in the TN portion of Land Between The Lakes (LBL) National Recreation Area.
The annual event brings to life an 1850's wedding, including the customs, traditions, games, and festivities of the era with interpreters dressed in period clothing.  This is one of the living history farm's most popular events during the year.  Visitors from throughout the region come to join the wedding re-creation of a typical couple from "between the rivers."  «Read the rest of this article»
Semi-daily preaching by a Semi-daily Preacher on a semi-daily basis
Wedding over…can't see straight…dizzy…confused…send help now…as together we stand and eat cake…turn in your Bibles to the bride and groom chapter 2…I love cake!…remember the Maine!…I wish I was Joel Olsteen right now…can't breath…head spinning…why can't I uncross my eyes?…eyes can't uncrossed…so many bloomin' kids…we need more punch…who is that dancing with my niece?…get your hands off my niece…
I had no idea Gidget knew how to break dance…how do you spell Cancun?…who is that guy DANCING Gidget?…where's my Bible…"Dancing only leads to swimming", Grandma Cash Chapter 1 verse you're in trouble…I love mints!…send in the clowns, and have them bring trash bags…
As together we stand and survive a wedding…empty the trash…we're out of paper plates!…I just ate all the tortillas…we're out of chairs!?…I wanna go to Preaching school and get married…I didn't know I could break dance like this…is that Robert Stack from the Untouchables?…GIDGET!!!!!
Semi-daily preaching by a Semi-daily Preacher on a semi-daily basis
As members of this semi-global Blongregation know, today is my niece's wedding.  Which only means one thing: 
ALL EYES WILL BE ON ME.
If you're not a Preacher you won't understand that.  You see, MOST folks think that weddings are about the cake, the dress, the bride, or possibly the "after the ceremony" reception dance moves of that annoying little 6 year old kid who CLAIMS he's Break Dancing. 
All weddings have those dumb, little kids.  I can't STAND 'em.  For the record that kid ISN'T Break Dancing!  He is simply doing what is called: "Rolling Around On The Floor In Your Church Clothes."
I will never understand why everybody's always so impressed with that cocky, little punk.  I've been "Breakin'" since I was 35, I should know what it's supposed to look like, but nobody claps when I do it.  Barbarians.  Anyhow…
The pressure is on for me today not only to take over when the scheduled Preacher passes out or drops dead in the middle of the ceremony (which happens all the time.  It's why I go to weddings in the first place.  It's called: Emergency Preaching), but more importantly to perform my obligatory wedding miracle.
This all started with Jesus, of course.  When he was at the wedding in Cana, his mother asked him to change water into wine.  So he did it and everybody got happy.  Once again, the Bible proves that people love magic tricks at weddings.  And as a Bible-based, "with it" Preacher, I recognize this fact and never disappoint.
Often, preparing for my wedding miracle can take more time than the sermon itself.  And that makes sense.  Look, miracles can be tough to pull off these days.  Audiences just aren't as easily impressed as they were in Jesus' day.  I blame the Internet.  And roller coasters. 
You'd think turning water to wine would be fairly easy to pull off – it is not.  Personally, I think baptizin' a fat guy is easier.  And THAT is tough to pull off, take it from me.  Fat guys tend to float on ya.  Anyhow…
Doing the water to wine thing will be tough to pull off today primarily because this IS Oklahoma.  While they do love their Bible here, they prefer their own reading of it whenever possible.  So, instead of "Water to Wine", I'll probably have to settle for "Water to KOOL-AIDE."
Won't be nearly as impressive, I know, but it oughtta save me from gettin' another dis-fellowshipment.
The good news is, so far this morning, my warm-up sessions have been going pretty good.  I've already changed my orange juice to water and my coffee to decaf. 
Don't believe me?  Take a look.
As together we stand and sing.
Semi-daily preaching by a Semi-daily Preacher on a semi-daily basis
Once again I have proof positive that the Lord wasn't kidding when he said he would provide.
It may not be what we were expecting or even wanting, but guaranteed, SOMEthing WILL be provided whether you like it or not.  That kind of assurance isn't for everybody – but I like it.
I am referring, of course, to the way in which the Lord has recently provided a fabulous new preaching opportunity for me while my wife, Gidget and I are "on the road".
As many of you know, I am a wandering missionary of sorts these days, scouring the country in search of pulpits to mount when no one's lookin'.  And here we are, just a few days into this adventure and I've already scored my first wedding.  It's my niece's in Oklahoma.  «Read the rest of this article»
Written by U.S. Army Capt. Kenneth A. Stewart
17th Public Affairs Detachment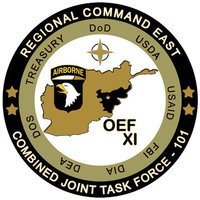 Paktya, Afghanistan – They did not play, 'Love is a battlefield,' at their wedding, but it would have been appropriate.
U.S. Army civilians, Tony Humphreys of Pittsburgh, and Lisette Bonano of Tampa, FL, participated in a marriage commitment ceremony at Forward Operating Base Lightning February 7th.
The commitment ceremony was held in lieu of a wedding because coalition chaplains cannot perform weddings in Afghanistan.
«Read the rest of this article»