Topic: White Horse Singers
Clarksville, TN – This past weekend, October 8th and 9th, hundreds of people descended on Port Royal State Park to attend the 19th Annual Intertribal Powwow and 10th Annual Trail of Tears Memorial Walk.
The event kicked off with the Trail of Tears Memorial Walk which symbolizes the return of Native Americans via the trail that took them to the Oklahoma Territories in the 1830s. During that time around 125,000 Native Americans were resettled into Indian territory which is around modern-day Oklahoma.
«Read the rest of this article»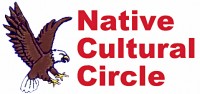 Clarksville, TN – The Native Cultural Circle (NCC) of Clarksville will be holding their 18th annual Intertribal Powwow on October 10th and 11th; the festivities begin around 9:00am on Saturday, and 10:00am on Sunday. The Grand Entry that officially opens each day begins around Noon. Come out and take part in a two day celebration of Native American Culture and traditions.
«Read the rest of this article»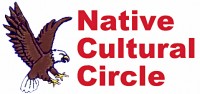 The Native American Cultural Circle of Clarksville held their 16th annual Inter-Tribal Powwow at the powwow grounds located just across from the Port Royal State Park site last weekend.
Area Native Americans, community supporters, and dancers from across the nation gathered together to celebrate their heritage. The event is open to the community and several hundred people took part throughout the two-day event.
«Read the rest of this article»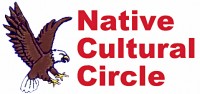 In the best attended event of the past several years, the 15th Annual Clarksville Area Intertribal Powwow held at the Port Royal State Historical Site attracted hundreds of visitors from the surrounding area. The Native Cultural Circle sponsors this event each year and donates sets of books about the life and customs of Native Americans to Montgomery County elementary schools with the proceeds.
Visitors see beautiful regalia worn by many Native Americans, most of whom spend from Friday night through Sunday night or Monday morning in tents on the Powwow Grounds.
«Read the rest of this article»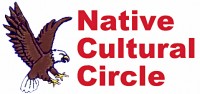 The Native Cultural Circle closed out their 12th Annual Intertribal Powwow Sunday. The Powwow showcases the culture, heritage, and traditions of all Native Americans. The Powwow opened Saturday morning with the third annual Trail of Tears Memorial Walk.
The walk remembers the plight of the Native Americans forced from their ancestral homes to the Indian territory in what became the State of Oklahoma. Diary records of the removal mentioned Port Royal, the last stop before leaving Tennessee, as an encampment site where the Cherokee stayed to re-supply, grind corn and rest. Hundreds of Cherokee died during their trip west, and thousands more perished as a consequence of relocation.
«Read the rest of this article»