The United States flag properly illuminated
With Memorial Day and Flag Day behind us and July 4th just ahead, the proper display of our national symbol takes center stage. A recent late night driving tour around our city revealed that there are many locations where our national flag is on display after sunset. We commend all who seek to demonstrate this patriotic effort. We found several private residences and business operations which were compliant with the U.S. Flag Code.This means that they have installed spotlighting which, after sunset, clearly illuminates the flag. Above we show an example of proper nighttime illumination of the flag. «Read the rest of this article»
"Clarksville for Obama" joins in nation-wide social networking to grow the "Obama for Change" campaign.
Saturday afternoon saw "Clarksville for Obama" execute their community event in participation with the nation-wide June 28th community event for the "Obama for President" campaign.
Senator Barack Obama's approach to presidential campaigning is predicated on having small citizen groups form within their own communities and build support bases from the community level up to the national organization through social networking.
Speaking for "Clarksville for Obama," Tyrone Taylor said:
"This grassroots organizing is at the heart of the Obama campaign. These small groups are being empowered to conduct and be responsible for the growth of this process."
This phenomenon was in evidence Saturday as some 50 people gathered and gave voice to their reasons for joining the "Obama for President" campaign. "Clarksville for Obama" utilized social networking tactics to contact friends, associates and potentially interested persons to invite them to attend the rally event. Emails, phone calls, text messaging, postings to MySpace and Facebook were all tactics employed to make contact and encourage people to come out. By the size of the crowd, they were quite successful in their efforts.
«Read the rest of this article»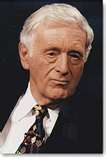 Journalist and author John Seigenthaler will be a featured speaker at the 4th annual Clarksville Writer's Conference to be held July 10-12 at Austin Peay State University. Seigenthaler is the current host of WNPT's book-review program "Word on Words".
Joining Seigenthaler will be Young Adult author Tracy Barrett (Anna of Byzantium), author/editor Sonny Brewer (The Poet of Tolstoy Park, Stories from the Blue Moon Cafe: An Anthology of Southern Writers), poet/editor Leigh Anne Couch (Houses Fly Away, The Sewanee Review), poet Blas Falconer (The Perfect Hour, A Question of Gravity and Light), fiction and nonfiction author Joe Formichella (Murder Creek: The "Unfortunate Incident" of Annie Jean Barnes), and novelist Suzanne Hudson (In a Temple of Trees, In the Dark of the Moon). «Read the rest of this article»
In deference to the 4th of July holiday, and the assumption that most people will have other things to do at that time the DAC and the Downtown Clarksville Association will not be hosting an Artwalk on that date. DAC will resume the First Thursday Artwalk on August 7th. In the meantime, we do have two planned activities.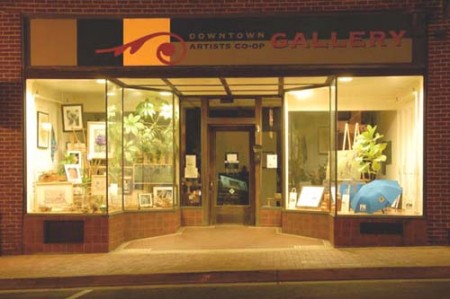 Nada Fuqua and Betty Liles will be opening a new art exhibit at the DAC gallery on July 16. Both are very accomplished artists primarily using oil paint on canvas The opening reception will be from 5-8 p.m. on Thursday, July 17th and they will conduct their "art talk" for the August 7th 1st Thursday «Read the rest of this article»
The Downtown Artists Co-Op, located at 96 Franklin St. in downtown Clarksville will be conducting a Regional Juried Art Exposition for residents of Tennessee and Kentucky.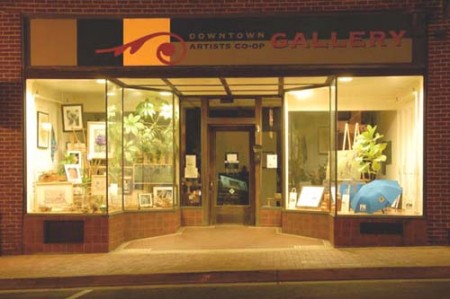 The Downtown Artists Co-OP Gallery on Franklin Street
Entry forms must be postmarked no later than August 6th. Entry forms can be picked up at the DAC gallery, the Cumberland Bank in Clarksville or at several other businesses in Clarksville and Hopkinsville. Additional information and entry forms may be downloaded by going to www.clarksvilleartists.org and clicking on Regional Juried Art Exposition Link to More Info. «Read the rest of this article»