After 32 years with the City of Clarksville, Chief of Staff Jim Durrett has decided to retire from city government.
"Jim's dedication and hard work over his 32 years with the city will be seen for many years to come." Mayor Johnny Piper said. "Jim has worked as a team player to serve the public and give a better quality of life for the citizens of Clarksville."
Durrett began his career in public service in 1977 with Clarksville's Street Department. He has since worked in several other city departments and has served in a number of management positions. Shortly after beginning his first term in 1998, a tornado devastated parts of Clarksville. Mayor Piper called on Durrett and the Street Department to be the main point of contact for tornado recovery. The effort was very successful because of strong leadership. That's when the two formed a bond that went on to accomplish the many goals of the mayor and the city council. «Read the rest of this article»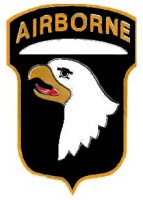 For the soldiers of Bravo Company, 3-187 Infantry Regiment, 101st Airborne Division (Battlehard), training is a never ending proposition. How well they learn these lessons here at home, can become a matter of life or death during their time in the combat zones of Afghanistan and Iraq. The exercise they were presented with this evening comes straight from the Poppy fields of Afghanistan.
We were to meet up with the units participating in the exercise out in the field. When we arrived, the soldiers who had arrived before us had already spread out and conducted their security sweeps. Listening and observation posts were established covering the various approaches to the pickup zone. The units to be transported were in a waiting state known as PZ posture. As you might guess PZ stands for Pickup Zone.
«Read the rest of this article»
Foreclosure protection offered to displaced families in six counties

Washington – U.S. Housing and Urban Development Secretary Shaun Donovan today announced HUD will speed federal disaster assistance to counties in Tennessee and provide support to homeowners and low-income renters forced from their homes following severe storms and flooding.
On Friday, President Obama issued a disaster declaration for Chester, Clay, Decatur, Jackson, Overton, and Wayne Counties. The President's declaration allows HUD to offer foreclosure relief and other assistance to certain families living in these counties.
"Families who may have been forced from their homes need to know that help is available to begin the rebuilding process," said Donovan. "Whether it's foreclosure relief for FHA-insured families or helping these counties to recover, HUD stands ready to help in any way we can." «Read the rest of this article»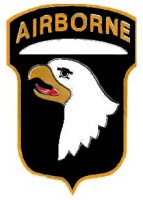 Fort Campbell – In concert with the Tennessee  Department of Transportation (TDOT), the Fort Campbell Department of Public Works has awarded a contract to add a second inbound lane at Gate 1 to match TDOT's plans to add a second northbound turn lane onto Fort Campbell.
Weather dependent, DPW's contract work would close Gate 1 for a period not to exceed two weeks beginning Aug. 31st. TDOT's work is expected to start simultaneously with Fort Campbell's paving work, however, the north bound left turn lanes may be closed for approximately four weeks.
Milling and paving operations on Highway 41A from 101st Parkway to the Tennessee – Kentucky state line will also begin the week of Aug. 31st. This will require various lane closures. Motorists should expect some temporary delays until this project is completed sometime around Sept. 15th. Changeable message boards will notify motorists of changing road conditions. Motorists are urged to seek an alternate route.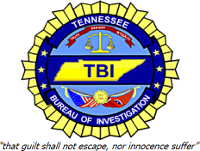 Nashville – Final preparations are underway for the on-site assessment of the Tennessee Bureau of Investigation by representatives of the Commission on Accreditation for Law Enforcement Agencies, Inc. (CALEA).
CALEA accreditation means that an agency has met the highest law enforcement standards. This extremely high quality of assessment assures fairness within the TBI and throughout the entire State of Tennessee. The accredited status has also helped the TBI in their recruitment of highly trained agents and overall credibility throughout the state.
The TBI first attained accredited status from CALEA in 1994 after developing policies and procedures that would comply with the standards set forth by CALEA «Read the rest of this article»
Bi-Partisan group of lawmakers pledge to examine data and research
Nashville – Letting school officials set the first day of the school year in early-August may be costing Tennessee $189 million in consumer spending, $9.72 million in total new state tax revenue, $5.5 million in total local tax revenue, $72.92 million in new worker income and the potential to create 2,619 new jobs, according to a recent economic analysis.
"We are not asking to have scheduling control over the school year, just one day out of 180," said Rep. Bill Dunn, Knoxville. "School officials will set all holidays, vacation days, work days, semester end dates and the last day of school."
Lawmakers are discussing the possibility of moving the school start date, and hope during the next few months they can reach agreements with school officials.
"As lawmakers, we are entrusted with both the financial success as well as academic success of our educational system. In these difficult times, we must use current data and adequate analysis to determine if we are giving our taxpayers the best on their investment; therefore, we must carefully examine the feasibility of beginning the school year in the middle of the summer when all current analysis concludes that this is neither good for the student or taxpayer," said Rep. John DeBerry, Memphis. «Read the rest of this article»
Related Images:
Congresswoman Marsha Blackburn held a town hall meeting yesterday afternoon with her constituents. During the roughly hour long meeting Blackburn repeatedly expressed her opposition to the Democrats' health-care reform principles. The meeting was quiet and orderly. Blackburn punctuated her responses using frequent Republican Party talking points, like not allowing bureaucrats to stand between patients and their doctors and hospitals. In all fairness, it must be said that is exactly what Health Insurance companies do on a daily basis. She also expressed her support for leaving the for-profit insurance companies in overall control of the health care system.
Blackburn took questions from the audience on topics ranging from the obvious questions on healthcare reform to lobbying, the growing number of cabinet Czar positions, immigration reform, tort reform, and emergency room misuse. Many members of the audience raised their hands to ask questions, however just a select few were able to ask them. Of those, the majority of those who were allowed to ask questions supported Blackburn positions on healthcare reform, however that could easily be a result of how those questioners were selected. «Read the rest of this article»
Rep. John Tanner Fields Calls During AARP Tennessee's 1st Tele-town Hall

Jackson – During AARP Tennessee's first tele-town hall, thousands of AARP members who live in Tennessee's 8th Congressional District got the chance to hear directly from their congressman, U.S. Rep. John Tanner, about what's happening with health care reform legislation.
"I believe the guiding principle in this debate should be this: We need to fix the parts of the health care system that are broken and keep the parts that work," said Tanner, who plays a key role in the debate as a member of the House Ways and Means Committee, during the hour-long call on Monday August 17th. "Make health care available for those [who don't have coverage] and achieve these goals in a responsible way."
The AARP has not endorsed any of the comprehensive bills pending before Congress but is working hard with lawmakers on both sides of the political aisle to ensure that any legislation that is passed strengthens and improves Medicare, protects our health care choices, ends discrimination by insurance companies and guarantees stable affordable coverage for all Americans. «Read the rest of this article»

On a recent July afternoon, an Army officer carrying a sword approached Dr. Bert Randall, an APSU professor of philosophy. Randall had just spent the last two hours instructing approximately 100 soldiers with the 1st Squadron, 32nd Cavalry Unit at Fort Campbell, Ky., on the Qur'an and the way its teachings regarding war and peace have been perverted and misinterpreted by extremist groups.
As he saw the officer with the sword walking toward him, Randall's first thought was "I hope the talk was not that bad."
When the officer gave the professor a closer view of the saber, the name "Albert Randall" was etched into it. It was a token of gratitude from the soldiers for his taking the time to talk with them.
"Such a recognition was totally undeserved, but often these are the most precious recognitions we receive," Randall said. «Read the rest of this article»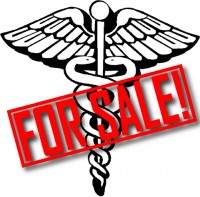 This week on the third most listened to conservative radio show, the host said the following, and I am paraphrasing here:
"30,000 Britons die annually from staph infections contracted in a hospital. The per capita equivalent in the US would translate into 150,000 Americans dying of staph infections annually. The actual number of Americans dying of staph infection is much lower than that, therefore, our for-profit healthcare system in the US is much better than the taxpayer funded health care system in the UK." «Read the rest of this article»